New Hire Press Release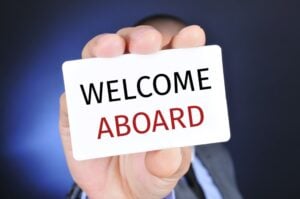 Hiring the right new person to be on your team can change the world for a company and those they serve. Plus, this can be a newsworthy item that can generate media attention for your company.
The best way to let the media know that you just hired a key new employee is by writing and distributing a press release to announce it.
In this article, I'll
Keys to Success for a New Hire Press Release
For any new hire press release to be successful you need to:
Identify and communicate the newsworthy aspect of your press release that will cause the media to be willing to cover the story
Any media outlet and journalist gets hit by dozens (oftentimes hundreds) of potential story ideas every single day. How do they choose which ones to cover?
Their goal is to inform, and (depending on the publication and/or their role in that publication) entertain, and motivate their audience.
Therefore, most stories announcing that you just hired someone new will be greeted with a yawn and a click sending it to the trash. 
Let's face it, most of the time, the fact that you hired someone new really isn't breaking news. But it can be if you identify some new aspect of that story that does make it newsworthy.
Examples of newsworthy angles for a new hire include:
The role they will be playing in your company is newsworthy.
If you are hiring them to oversee construction of your new factory that will double employment in your community, that's a news story. If they are leading your expansion into Asia, potentially reversing trade deficits, that can be newsworthy, etc.
Their former job was newsworthy.
If you just hired someone from a position that everyone would recognize, like a former politician, military leader, famous trial lawyer, university leader (president, dean), or your biggest competitor, that can be newsworthy.
They accomplished amazing things in their former job/life.
Did this person create a billion-dollar brand that everyone would recognize? Did they lead the sales force at a big company? Did they write a bestselling book? Did they win an Olympic gold medal or were they a big star in college sports? Those can be newsworthy.
The person they are replacing did newsworthy things.
Are they replacing someone who built the company from the ground up and is now retiring? Are they replacing someone who was respected in the community and just passed away? Those can be newsworthy angles.
Get the news angle into your story, and you're much more likely to get it covered.
Use the right format for your press release
Most people who don't frequently write press releases don't recognize that there is a formula for writing one. Journalists expect press releases to follow that formula because it's the most efficient way to give them the information they need to decide whether to cover the story and to communicate the key information they need to start writing that story. 

That's why I'm providing you a template and format guide to help you prepare your press release the "right way."
Download Your Free Press Release Template 
The first step is to download a copy of our free press release template, which will make everything easier.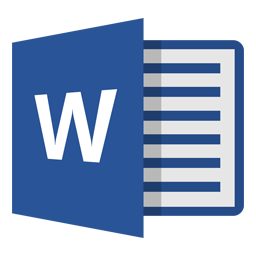 Here's a free press release template in Microsoft Word format. (No opt-in or email address required.)
And here's a press release template in Google Docs format.
Formatting Your New Hire Press Release
Here are some guidelines for writing a press release that will effectively communicate your message:
Start with the release date – this could be "For Immediate Release" or a specific date and time in the future.

Create a headline that will grab the attention of journalists and clearly convey the key information of your press release.

Include a dateline that states where and when the story originated.

The body of the press release should provide more detail about the information you are sharing.

Make sure to include your contact information so that reporters can follow up for more information.

End the press release with three hash marks (###) to indicate the end.
In addition to these general guidelines, we have created a complete, step-by-step guide to each aspect of writing a press release, including: 
Examples of New Hire Press Releases
Life is so much easier when you have a great model you can follow, right? So, to make it easier for you, here are a bunch of examples of new hire press releases others have successfully used:
The Silverfern Group Expands Merchant Banking Team – Christopher Marlowe Joins as Managing Director
SAN FRANCISCO, Aug. 4, 20xx — The Silverfern Group, Inc. announced today that it has continued the expansion of its senior merchant banking team with the addition of Christopher Marlowe, the former Head of the West Coast Financial Sponsors Practice at Wachovia Securities.
In bringing over 10 years of Mergers & Acquisitions and Private Equity experience to the Silverfern team, Christopher has completed over $30 billion in private equity-backed transactions and has been responsible for advising private equity clients on financings, acquisitions, and exits in both the public and private markets. His experience spans a number of industries, with specific industry expertise in Technology, Consumer, Retail, General Industrial and Healthcare.
Prior to joining Silverfern, Christopher was responsible for advising on and raising financing to support leveraged buy-outs and recapitalizations, advising private equity-backed companies through the IPO process and providing private equity firms with Mergers & Acquisitions advice at Wachovia Securities. Christopher was a member of the initial team responsible for opening the Wachovia Securities office on the West Coast in 20xx.
Based in San Francisco, Christopher leads Silverfern's West Coast Private Equity Coverage effort, which includes coverage of private equity firms located in California, the Pacific Northwest and Chicago.
Silverfern Chairman & CEO Clive Holmes said, "We are delighted to upgrade our West Coast Client coverage effort so substantially with the addition of Christopher to our San Francisco office. At a time when other banks are cutting or reducing Sponsor coverage, Christopher joins a growing team of over 15 Silverfern Managing Directors focused intensely on the Private Equity community – a unique value proposition as our Clients increasingly seek proprietary deal origination and co-investment equity capital."
# # #
Lightning Technology Pioneer Remembered
BOULDER, Colo., May 4, 20xx — Roy B. Carpenter, Jr., world-renowned authority in lightning protection and grounding, passed away April 20th, 20xx, while traveling in South Korea. Mr. Carpenter was an inventor and entrepreneur, uniquely dedicated to his work, his family, and faith.
Mr. Carpenter started his career with the U.S. Air Force, both as a member of the military and as civilian staff. Later he accepted an appointment with the Apollo Project as Chief of Reliability and Qualification Testing. Subsequently he developed extended stay modules for space travel and lunar exploration, becoming Chief Engineer for the first Space Shuttle design team.
Mr. Carpenter left the space program in 1971 to provide the industry with a source of lightning protection technology from a systems-engineered perspective. His experiences during the space program led him to found LEA, Inc. and later, Lightning Eliminators & Consultants, Inc. based in Boulder, Colorado, where he continued to serve as Chief Technologist and Chairman of the Board. In a career spanning five decades, Mr. Carpenter developed nearly 100 specialized products and acquired 20 patents. Today, his lightning protection systems protect thousands of sites around the globe, many in service over 30 years.
Mr. Carpenter was born in Ayer, Massachusetts, August 23rd, 1922. He performed his studies at Northeastern, Syracuse, and West Coast Universities. He was a Senior Life Member of IEEE and a member of the USA NFPA-780 Committee on Lightning Protection Systems.
He is survived by his wife Dorothy, children Benson Carpenter, David Carpenter, Cynthia Pettross, & Peter Carpenter, and grandchildren Joshua, Sean, Mia, Luke, & Claire.
Media Contact:
Kat Buitron
Media Coordinator
Lightning Eliminators & Consultants, Inc
+1 (303) 447-2828
[email protected]
http://LECglobal.com
# # #
Other New Hire Press Release Examples:
Chief Marketing Offer new hire
Increasing tech capability with key new hire
Award for hiring military veterans
Distributing Your New Hire Press Release
Once your press release is finished, your work is done, right?
Nope. Now comes the part that really makes a difference – distributing it to the right journalists, industry reporters (who, by the way, should be prime targets for any new hire press release,) bloggers, and influencers who may want to cover your story.
But how do you get to those people?
You could spend a ton of time and money gathering the personal contact information for everyone who should receive your release. But:
That's an arduous process.

With low accuracy (if you call a newspaper asking for the person who covers your industry's personal contact information, they probably won't give it to you, giving you the newsroom's address instead. This means your press releases probably won't be seen by anyone other than the spam and trash folders.)

Much of that data will be obsolete within a few months – journalists change assignments frequently.

You'll almost certainly miss many of the key people who would have covered your story if only they knew about it.
How do we know all this? This is what we do for a living, and it's lots harder than it looks.
Wouldn't it just be simpler, and way less effective, to let the leading distributor of press releases for small businesses send out your press releases?
Here are just a few of the reasons why you should use eReleases to distribute all your press releases:
We have personal relationships, oftentimes developed over decades, with over 1.7 million journalists, bloggers and influencers. They trust that we will only send them press releases that are newsworthy and on-target for their audience, so our emails get opened and carefully considered for coverage.

We are the only nationwide, full-service partner of PR Newswire, the oldest and most (here's that word again) trusted press release newswire. 

We give you expert editorial help, no salesmanship involved, so your press releases are well-written, newsworthy, and more effective.

We give you coverage reports – showing you who picked up your press release, so you can see how effective your press release distribution was.
That's just the start – learn more about why you should use eReleases to distribute your press releases (and to get a first-time customer discount) here.
Send A Press Release – Save 30% !