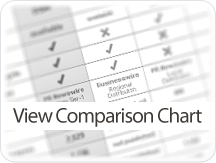 | | Buzz Builder™ | Newsmaker™ | PR Pro™ |
| --- | --- | --- | --- |
| Price | $299 | $399 | $599 |
| Included Words | 400 | 500 | 600 |
| Newswire Opt-In Industry Journalist Target Lists | 1 | 2 | 3 |
| Your release posted on at least this many online PR media sites | 60 | 90 | 120 |
| PRTrue Pitch™ | | | |
| PR SpamShield™ | | | |
| Tier-1 Newswire US National Distribution Direct to Editorial Desks | | | |
| WireWatch™ Proof of Distribution Report | | | |
| Associated Press (AP) Newswire & Google News | | | |
| Journalists | 100,000+ | 100,000+ | 100,000+ |
Press Release Submission Tough Questions & Straight Answers
Here are some of the most direct questions and objections we get
about press release services, along with our responses.
We think you deserve the straight scoop:
All you press release companies are just the same.
That's like saying "all shoes are the same." Yes, all press-release companies send press releases, and all shoes go on feet, but you have to dig a little deeper in order to see what goes into them and how they perform.
The cheapo, bottom-dollar press-release companies (and shoe manufacturers) want you to believe that very myth that we're all alike. That way they can say "We're just like everyone else except our prices are lower, so go with us."
Think about that for a minute: Do the cheap guys have super-secret knowledge about how to do a press release that none of the rest of us has? No. They're cheap because they cut corners somewhere. More on that later.
The truth is that you can pay too much for press releases, and you can pay too little. You need to be an informed consumer and know what you're getting for your investment.
A press release distribution company is only as good as its database and newswire partner.
If an idea is newsworthy, it will get picked up naturally; if it' s not, then no amount of 'distribution' will matter.
It's true that some things are so newsworthy that they spread like wildfire. How many of these super-viral stories do you see in a week: two or three? Sometimes none?
Hey, if you are sitting on that kind of story, you certainly don't need eReleases or anyone else to help you spread it. But if you're like the rest of us, you need to look for any edge you can find to be heard above the noise.
With 27.9 million businesses in the US and more than one billion websites worldwide, sometimes you need a professional in your corner to get the word out about your story.
I tried doing a press release a while back, and it was a dud. Maybe they work for others, but not for my situation.
Maybe your press release was in fact a dud. And you might even be right that press releases don't work in your situation, but let's look harder at the "they don't work" part. You need two things in order for press releases to work:
Something newsworthy.
Effective press-release distribution.
Maybe you had a really newsworthy story and went with a lousy, bottom-dollar press-release outfit that promised the world and delivered nothing.
Maybe you did the opposite, and your story did in fact get into the hands of lots of journalists with an interest in your area, but they just didn't find any news in your story.
Here's something you can take to the bank: If you ask us for our opinion on how newsworthy your story is, we'll tell you the truth. That's very different from the automated guys–the ones that suck up your story and spam it out to a list of a jillion "news outlets" with no human involvement but at a really great price. They'll never turn down your money.
Just to be clear, we like money as much as the next company so we'll try our best to find the news angle in your story. But if it's just not there, we will tell you that.
In this era of Facebook, Twitter, YouTube, and other great free services, anyone charging more than a few bucks for distribution is a rip-off artist. After all, you're just hitting 'send' to your list.
These services are free because they make billions on advertising. It's a different business model from the rest of the economy, where doctors, lawyers, mechanics, and press-release companies charge for their services.
Of course it makes sense to be careful and not waste your money on crazy stuff. But in the press-release business–just as with most other things–you get what you pay for:
If you pay rock bottom, then you get a computer program that takes your money and blasts your press release out to hundreds of thousands of addresses in a cheap database. It's unlikely any humans paid attention to the emails when they arrived in their spam buckets, but hey, you paid rock-bottom prices for a "press-release service." This is the equivalent of eating pink slime for dinner. Yes it's technically food (or technically a press release), but that's all you can say about it.
One notch up on the ladder you find many press-release services that try to do a decent job of getting your press release formatted and sent. They don't hire professional journalists to be editors, but then again they're still charging you very little. When they send it out, they try to be a bit more selective than spamming a huge list with no regard for emailing a press release etiquette. The problem is that they have not taken the time to cultivate relationships with journalists. Your press release might occasionally find a receptive person, but it's much more of a hit-or-miss proposition.
Then you have eReleases.
We have professional journalists on staff. They're paid a salary and do not get any commission, so they do not try to sell you hard in order to meet the rent.
They'll give you their honest opinion about your press release, and will also help to polish it. And our editors are always willing to give you press release distribution tips. If you need help, eReleases also offers an affordable press release writing service. And when it's ready, they'll send it out to our list of painstakingly cultivated journalists, who have actually asked to be on the list. No spam, and no "[email protected]" type addresses here– instead almost all of our addresses go directly to the personal email addresses of journalists.
Even so we try to keep our prices reasonable by not paying for elaborate office space, or three-martini lunches for our staff. That way, we hope to give you solid value for your money, and maximum effective exposure for your press release.
Aren't you guys just middlemen? If you partner with PR Newswire, then I should be able to get the same service for less by going directly to them.
We subscribe to PR Newswire's traditional, high-priced service, which goes directly to journalists. And they now have a low-cost service called iReach. The price for iReach service is lower than the cost of eReleases' distribution, but the iReach service does not go directly to journalists. It's designed for those seeking online visibility only, and not those who are focused on generating media attention.
First Time Customers - Save 33%
How to Send a Press Release – Don't tarnish your good name spamming editors!
Questions? Call our friendly support at (800) 710-5535