There are people on the Internet that will sell you the email addresses of editors and publishers. Did the editors request to be put on these lists? Do they look forward to your press release?
The answer is no!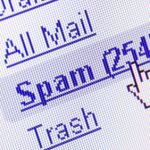 Sending unsolicited email, even press releases, is spam. To most of us, spam is a nuisance. To professionals who rely on email for much of their work, spam is a nightmare. Be careful that you send a press release only to those with whom you have an existing relationship.
In the years I spent contacting and querying editors to accept press releases for eReleases.com, I heard many horror stories. Some editors were forced to change their email addresses because of press release-related spam. The sad part: most of these releases were untargeted. Press releases on gardening products were being sent to computer hardware magazine editors. It shouldn't have to be this way. When you send a press release, make sure it is targeted to the correct journalists.
Some editors told me point blank: "if you don't query me, I will never read your press release." A few even told me they were compiling a blacklist of companies so these "spammers" would never receive press in their newspapers, magazines, and trade journals.
If you send press releases yourself, we recommend:
Identify editors & reporters who would be most interested in what you have to say.
Choose your media list carefully. If sending via e-mail, be sure the editors & reporters accept press releases via email. Queries should be over the phone or in writing (snail-mail).
Only send your release to one person per news outlet.
Brevity is not only allowed, it is encouraged and rewarded. It shows you respect the time of busy editors & reporters. If they require more information, they will ask.
Purchase an AP stylebook and learn how to properly abbreviate words and numbers, as well as the proper way to refer to most formal names and titles.
End your press release with either ### or -30- typed across the center of the page a couple lines below the end of your text.
Be patient. Sending a press release is like fishing.
Not every editor or reporter will bite.
Not every cast will produce a catch.
You may have to rewrite the release and try again, or wait until you have another event, announcement, or idea to submit.
---
---
Click the icon to see the industry-specific sample press release.
A Few PR Fuel Articles on Sending a Press Release
Four Tips for Improving a Boring Press Release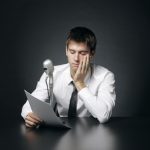 When writing a press release, especially one that contains numbers or statistics, even seasoned public relations consultants can find their message failing to grab the media's attention. Here are four tips for perking up that dry, boring press release. (Read more … )
Brushing Up on Some Press Release Basics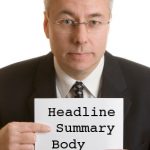 Even seasoned public relations pros sometimes need to be reminded what makes for the most effective press release. Whether you're a press release newbie or have written hundreds of releases during your career, the following tips should serve as a reminder of what to do — and maybe more importantly, what not to do. (Read more … )
Free Press Release Websites Are Expensive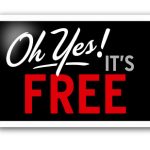 This article was inspired by a potential customer wondering whether a service that charged $38 to blast his press release to 50 free press release websites was a good use of his money. (Read more … )
The PR Fuel Mailbag: the Cost of Public Relations, Press Release Don'ts, and More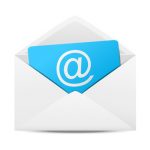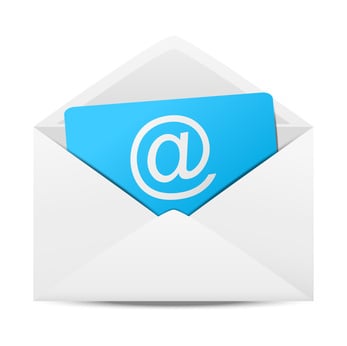 It's once again time to dip into the PR Fuel mailbag for another batch of reader queries. How much do I charge for public relations services? Can a newswire service refuse to distribute my press release? Come find out the answers to these puzzlers from the world of public relations. (Read more … )
What Makes a Press Release Actually Newsworthy?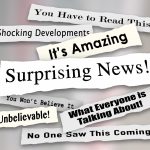 No one wants to be the person known for "crying wolf." Yet that's precisely the reputation many public relations consultants develop after sending out countless press releases with little newsworthy content. These public relations spammers risk losing credibility with editors and reporters. When they finally do have an earth shattering press release, it may end up filling a waste paper basket rather than newspaper column inches. So when is your press release really newsworthy? Here's are a few simple steps to ensure you're getting as much good publicity as possible out of your press release. (Read more … )
Bill Gates, PR Bankruptcy, and Your Last Dollar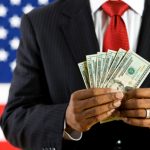 "If I was down to my last dollar, I'd spend it on public relations."
– Bill Gates, Microsoft Founder
Is your company or organization suffering from PR bankruptcy? Have you created or maintained goodwill with the media by proactively distributing at least one press release a quarter over the past few years? (Read more … )
Is a Press Release Your Best Public Relations Bet?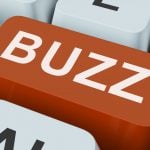 A press release is undoubtedly important when it comes to drumming up publicity for your business. But should it be the *most* important part of your public relations strategy? A press release may not even be the best way for your company or clients to get publicity for a new product or an important announcement. The following four ideas may actually be more effective than a traditional press release. (Read more … )
Press Release Distribution for Maximum Media Pickup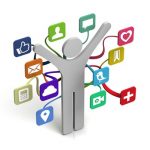 Bernetta writes:
"I'm old and new in the business. That is, I was in the business for a long time and have been away from PR for more than seven years. I believe folks are emailing press releases today rather than snail-mailing them. Is that correct? And if I don't have the budget to use your service, what is the best way to get my press release out?"
Mickie responds:
The best way to distribute a press release is to take your newsworthy announcement and put it in the hands of the five or six key media who cover your industry. That isn't easy for most people. (Read more … )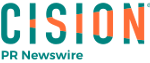 Using a Newswire Service to Distribute a Press Release
So you have a fine press release written, but you don't know quite what to do with it. You decide to blast an email to your best contacts. You get no response. You pitch some people over the phone, but they're not interested. So it's time to go to the newswire or wire. (Read more … )
Make Sure Your Press Release Contains "Just the Facts"
A press release is not an advertisement. A press release is a subtle piece of advertorial: a combination of advertising and editorial content. The point of advertising is to bring a product, service, or cause to the attention of a consumer, voter, volunteer, or contributor. It involves matching the right content with the right audience. A press release is in one sense an advertisement, but in this case your audience is the media. You're selling them an idea for a story instead of a product or service, though, and it's crucial you understand what journalists don't want to hear. (Read more … )
Preparing a Press Release? Think Global, Look Local
While today's small businesses and small public relations firms have a number of economical means to reach national and international media — e-mail, on-line press kits, and press release delivery services, such as eReleases — the pitch will still need to be as good as the product to achieve results. Assuming merit exists for media coverage halfway across the world, crafting a press release around a hometown perspective can detract from a its news value. Even for editors in surrounding towns and cities, success stories about your immediate business community will be of little interest. (Read more … )
---
---

Mickie Kennedy, Founder & President
eReleases Press Releases