On May 8th, it was announced that NFL linebacker Brian Cushing would be suspended four games next season for violation the league's substance abuse policy. The thing I found most interesting was that Cushing actually tested positive for the performance enhancing drugs back in September, and he was informed he would be suspended well before it was announced to the public.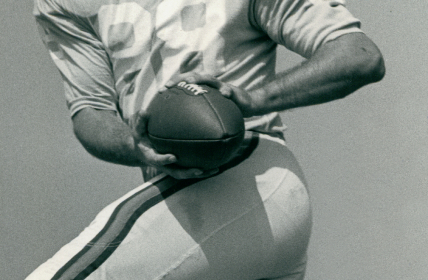 Knowing that his suspension was coming, Cushing all of a sudden started hitting the sports radio show circuit. He was doing interviews on every Houston sports talk show, and he was more accessible than ever before. Keep in mind, this is the offseason for the NFL, so you don't usually hear from football players in the month of May. Needless to say, hearing Cushing over and over felt a little strange.
The Defensive Rookie of the Year even spent the week prior to the announcement of his suspension Tweeting his followers to come find him at the mall to get a free meal. He was chatting it up with fans, and being an all-around good guy. He was putting himself out there as much as possible, and looking back, it all makes perfect sense. And if I say so myself, it was a smart PR move by Cushing and his people.
Cushing knew that his image was about to be tarnished. That's his brand. It's what allows him to sell jerseys, bring fans to the stadium, and get paid. Knowing a disaster was looming on the horizon, Cushing went into full scale disaster preparation. He spent as much time as he could trying to humanize himself and earning the good will of his fans. It was a preemptive attack to portray Cushing in a positive light, with the hopes that by the time the media got wind of the steroid scandal, he would have full support of the public.
Did it work? It's too early to tell, but signs do point to Cushing coming out of this scandal in pretty good condition. The AP recently decided to revote for the Defensive Rookie of the Year Award, and Cushing won it again, showing that the media still supports him. And as far as his fans go, the majority seems to be disappointed but not angry. In other words, they still have his back.
The truth is Cushing's disaster prep strategy is something most of us can employ at one time or another. Whether you know you'll be breaking bad news to your employees or there's the potential for negative publicity in the future, bracing yourself for a PR crisis can help to soften the blow and limit the damage it causes.
Have you ever gone through a time where you had to prepare for a PR disaster? What did you do to make sure you came out the other end intact?
This article is written by Mickie Kennedy, founder of eReleases (http://www.ereleases.com), the online leader in affordable press release distribution. Grab your free copy of the Big Press Release Book – Press Releases for Every Occasion and Industry here: http://www.ereleases.com/insider/bigbook.html