Nearly 80% of content marketers already incorporate press releases into their content marketing strategies. A press release distribution  service can help your content appear on more outlets than ever before. Without press releases, however, you might struggle to reach customers online.
On the fence about finding a press release service this year? Here are a few benefits to consider first.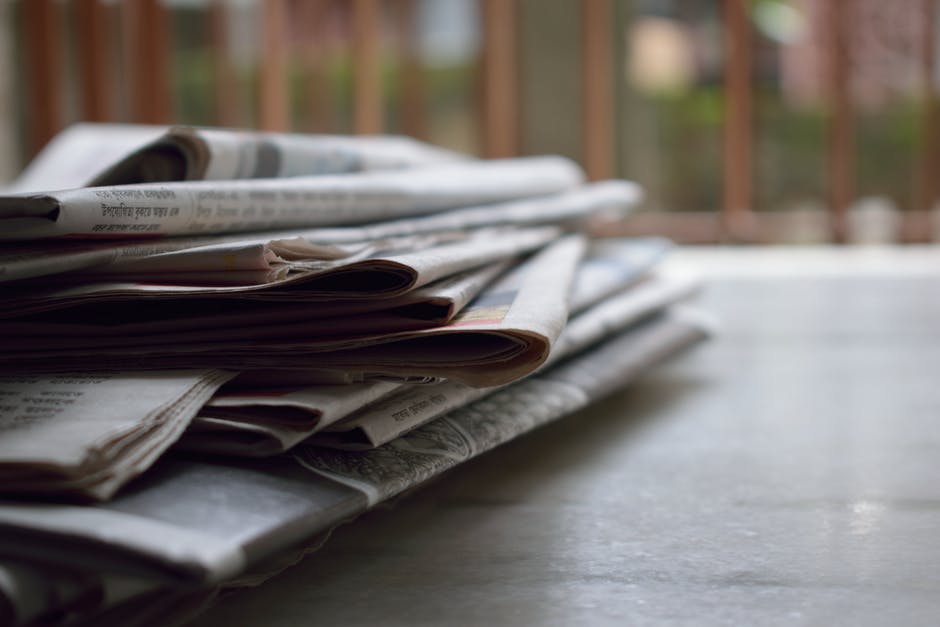 Reviewing the benefits of press release distribution services can help you make an informed choice. Read on to learn how press releases can help your business succeed today!
Exposure With Ideal Customers
It can take over five impressions in front of a single customer before they become aware your brand exists. If you're not generating brand awareness, you also won't generate leads and sales.
In fact, 59% of consumers prefer shopping from familiar brands.
You can use press release distribution  services to start generating brand awareness. Each time someone sees your press releases, they'll learn more about your business.
In time (and with repeat exposure) brand awareness can grow until consumers begin to recall your brand. You can use brand recognition to generate more leads and sales. When that customer needs your offerings, they'll remember seeing your press release.
Then, they might decide to go straight to your website to make a purchase.
Better yet, press releases can help you reach ideal customers.
Creating content with your audience in mind can help you appeal to their needs and interests. You can use search engine optimization (SEO) to appear in front of these consumers. When they search for keywords relevant to your business, your release might appear.
Since these customers already want and need your offerings, they're more likely to make a purchase.
You can even keep the ball rolling by turning one-time customers into loyal customers. A loyal customer is worth 10 one-time purchases. As you generate repeat sales, your ROI will improve.
Once you start generating brand awareness, you can set your business up for lasting growth.
Brand Authority and Credibility
Consumers are looking for credible resources. They want to choose brands that are worthy of their trust. You can use a press release service to establish yourself as a credible resource.
Your press releases can appear on publication websites your clients already read. You can choose publications they love and trust. If your press release appears on that website, consumers might trust the information more.
They'll begin to recognize you're a credible resource within your industry.
You can use your press releases to convey your expertise, authority, and trustworthiness (EAT), too. As a thought leader, you can start attracting more loyal customers to your brand. People will begin to rely on you for the information they need.
Boost Sales Potential
Work with a press release distribution  agency to create press releases that will boost your sales potential.
For example, perhaps you're about to release a new product or service. You can highlight the offering's features and benefits in the press release.
You can also convey your unique value proposition to ensure your brand stands out from competing businesses.
Working with a press release distribution company can help you create an effective PR strategy.
For example, you can use different press releases to accomplish different marketing goals.
Perhaps you're about to acquire a new business or begin a new partnership. Maybe you want to announce a new discovery, accomplishment, or milestone. These press releases can show consumers you're growing.
They'll begin to recognize your value, which can help increase sales. You might start attracting new investors, too.
Generate Backlinks
Talk to your press release distribution agency about ensuring your press releases appear on multiple sites.
Within each press release is a boilerplate; a paragraph that features information about your business. You can add a link to your company website within the boilerplate. When this link appears on other websites, you've generated a backlink.
Backlinks are one of Google's top ranking factors. Generating more backlinks can help improve your search engine rankings. Higher rankings will ensure your website ranks ahead of competing brands.
Improving your ranking can help your credibility grow. It can also help you generate more website traffic.
As you start attracting more visitors to your site, you can generate fresh leads and sales, too.
Stronger SEO Rankings
Look for a press release distribution agency that also offers SEO services. They'll help your press releases rank for specific keywords. Then, you can start reaching more customers and investors online.
Improving your search engine rankings will help you generate more brand awareness and website traffic. As you generate more leads and sales, it can help boost your ROI, too.
Meanwhile, SEO helps companies experience lasting results. Once you improve your rankings, it will take time for someone else to knock you down. Then, you can keep experiencing these benefits as you maintain your rankings.
Respond to Events
It's important that brands react when something goes wrong as soon as possible. Otherwise, they might struggle to control the story. Your press releases can help you remain proactive.
Responding to these events will help you manage your brand's reputation.
If you don't respond, however, consumers will question your transparency. They might decide they can no longer trust you.
Use press distribution services to keep consumers up-to-date and informed.
Discover New Opportunities
You can use press release distribution  services to develop an omnichannel marketing strategy. Appearing on more than one platform will expand your reach online. You can maximize your medical coverage to reach new customers.
Set for Success: Choose Press Release Distribution Services Today
Don't miss an opportunity to boost your business. Instead, consider investing in press release distribution services. An experienced press release agency can help your releases appear on multiple publication websites.
With their help, you can reach more customers and begin experiencing these benefits firsthand.
Eager to get started? We can't wait to help.
Explore our PR distribution pricing today.
Send A Press Release - Save 30% !