How to Get More Referral Business from Your Customers
Referral business is the most trusted form of advertising and marketing there is. It's totally organic, and it's credible because it isn't coming from you. It's coming from your customers. Truly satisfied customers tell their friends and colleagues about your products or services, and as a result, you get the honor of doing business with these friends and colleagues. Your customers become ambassadors for your brand.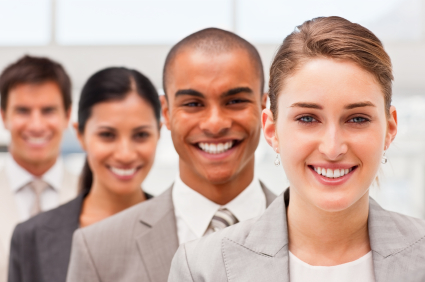 But getting referrals requires some work on your part. Let's talk about some of the best ways you can get more referral business from your customers.
Offer products and services that are worth talking about – Bottom line: You aren't going to trick someone into referring you. Your products and services have to be worth referring. Otherwise, your customers won't put their name and reputation on the line for you. This means you need to be great every time. Always keep your promises, and always deliver the same excellent service with every transaction. Greatness is worth telling others about.
Give customers an incentive for referring others – Even if you offer the best products and services in your industry, your customers may not feel compelled to tell others about you. Sometimes, they need a little prodding…a little motivation to get them talking. Reward them for referring business to you. You can reward them with discounts on future purchases or with actual cash (think of it as commission for bring in new business).
Eliminate risk – Remember, when someone refers your business to a friend, he's putting his name on the line. If you fail to deliver, it makes him look bad. That's why it's a good idea to eliminate the risk of doing business with you. You can do this by offering money back guarantees, free trials, buy now/pay later pricing, and other similar techniques.
Make it easy for referrers – Make sure your customers have all the tools they need to refer their friends to you. Give them business cards, your email address, your website, or something similar information so they know where to send the people they refer.
Ask for them – It's really simple: If you want referrals, just ask for them. Whenever a customer tells you how much they enjoyed doing business with you, thank them for the kind words and ask them to tell their friends about your business. It sounds simple enough, but it really works. You'd be surprised how many referrals you can get if you just step up and ask.
Let everyone know what you do – I'm not saying you need to be the constant, pain in the neck self-promoter who can't stop talking about himself, but you should always be networking and letting others know who you are and what you do. Even if they don't need your services, they may have a friend who does. It pays to have that elevator pitch ready at all times.
Do you get a lot of business from referrals? How do you get them?
This article is written by Mickie Kennedy, founder of eReleases (http://www.ereleases.com), the online leader in affordable press release distribution. Download your free copy of 7 Cheap PR Tactics for Success in Any Economy here: http://www.ereleases.com/7cheaptactics.html