There's been a lot of talk about this in the PR world as of late. In fact, I wouldn't be surprised to find out some readers were themselves surprised to learn the two are mutually exclusive! But of course public relations has been around much longer than social media. The more time goes by, however, social media and public relations have started to become almost inseparable.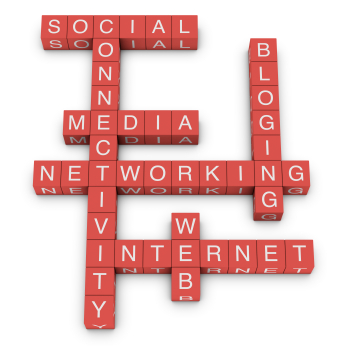 Why Is It Happening?
The fact of the matter is the more technology takes over our lives, the more important social media tools and platforms become during any public relations campaign. In today's world, if we want to reach our customers, we need to be where they are…and that includes Facebook and Twitter, as well as writing blog posts or even posting on forums.
Considering the industry we work in is "public relations," it only makes sense to adapt to the culture the public deals with. Quite a few companies and stores have moved into the social media world, if only to create a direct line of communication from customer to business.
Target, for example, set up their Facebook page to advertise and help establish their brand as a "hip and trendy" kind of place as opposed to Wal-Mart. Not only did it provide an outlet for fans to profess their love for the store, others have used it to offer advice and complain, which Target can then take into consideration and deal with proactively.
How Can I Capitalize?
If you're thinking about pushing back against this trend, think again. The world is changing, my friends, and standard advertising just doesn't work as well as it used to. We're no longer in the "Mad Men" era!
Instead, focus on integrating social media into your campaign. If your main focus for your business has been public service announcements, start sending people to your shiny new Facebook page. Put a page there for visitors to view all the commercials you've made.
Maybe you're more into original ideas for public relations? Perhaps you've hired street artist Banksy to cover major cities with your advertisements in an attempt to pull off an underground word of mouth campaign. What better way to get people's attention than uploading pics of the ads to your Twitter account?
The Future
I don't particularly see this trend changing anytime soon; in fact, I predict social media will become even more important and thus a bigger part of public relations. This, of course, will cause even more confusion for newbie PR pros!
Perhaps it's for the best, though. Again, as our industry is "public relations," it almost seems natural that something like social media would come along and practically change the way we do things. Any direct route to customers business owners can use is a good thing for business and commerce in the long run, so I for one hope this melding continues!
This article is written by Mickie Kennedy, founder of eReleases (http://www.ereleases.com), the online leader in affordable press release distribution. Download a free copy of the PR Checklist – a 24 point list of Press Release Dos and Don'ts here: http://www.ereleases.com/prchecklist.html