Getting your press releases noticed can be tough. There are a lot of things working against you, one of them being the sheer amount of "noise" out there. Even if your press release is flat out amazing the newspapers and magazines might ignore it because of other press release vying for attention. 
One way to increase your chances is to take advantage of timing. After the slump of summer sales businesses are amping up for the big winter/holiday push. You want to get back into the swing of things and the winter season provides plenty of opportunities. If you want to get your press releases in publications, consider focusing on some of these.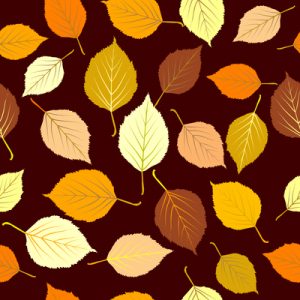 Plans for the Holidays 
Let's face it: the holidays are the biggest time of year for most businesses out there. Between the lead up to Christmas and Black Friday and everything else you stand to make a ton of money. It's gone beyond "having a sale" and into "go into a frenzy" mode.
Part of this "frenzy" is getting your name and sales out there. The holiday shopping sale moves earlier and earlier every year and companies that take advantage early get the big bucks. This involves letting customers know you've got an eye on the future.
What are your plans for the holidays? Are you having a giant, unheard of sale? Maybe you're unveiling a new product and think it'll be the hot item of the season? Let people know early on and they'll show up when it's time.
"Other" Holidays 
While the big winter holidays are obviously a moneymaker for businesses, there are other holidays that you can focus on in winter. If you just concentrate on Christmas you're basically skipping New Year's entirely, and there's still money to be made!
Americans spend billions on New Year's resolutions, including fitness and health changes. Some of that can easily find its way into your pocket if you take advantage.
"But I don't sell health and fitness!" you might yell in frustration. Even if that's true, you can still market your items. If you have a way tie your products into a resolution, like the ability to tie a marketing product with a New Year's resolution to focus on improved marketing. It sounds simple…because it is. Thanksgiving is the same way. A towel with a turkey on it suddenly becomes a Thanksgiving towel. Now you have a Thanksgiving sale to write about!
2015 Plans 
Do you have big plans for the New Year? It might be time to start talking about them. While a lot of people are focused on the holidays, many are already looking to the next year. You want this vision to include you.
Remember that all press releases need to be newsworthy. But anything you're planning on doing in the New Year CAN be news as long as you make it interesting enough.  Also, if the plans are big enough, the news will carry through the holidays into January 1st.
The best approach would be to make a pre-announcement press release then follow it up with the final announcement in January. For instance if you're releasing a huge new product, you could announce it in early winter by writing a press release about how amazing the customer tests went. Then in January you can announce the final release.
What other themed press releases can you think of?
This article is written by Mickie Kennedy, founder of eReleases (http://www.ereleases.com), the online leader in affordable press release distribution. Download your free copy of the Beginner's Guide to Writing Powerful Press Releases here: http://www.ereleases.com/offer/beginnersguide.html