It's always been said that an angry customer will tell far more people about their experience than a satisfied customer. Today, this is truer than ever before. That's because we live in the social media age. This is the age where everyone has a voice, and pissing off the wrong customer can stir up a Twitstorm that can lead to hundreds of thousands of people hearing about a bad experience with your company.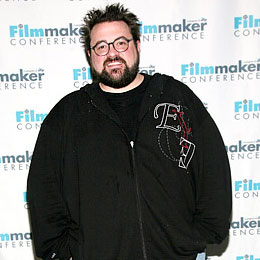 Don't believe me? Take a look at just two recent examples of angry customers telling the world about their awful experience.
Example #1: Kevin Smith kicked off Southwest Airlines flight for being too fat
Director and actor Kevin Smith was recently booted from a Southwest flight after being told he was too big to fit in one seat. Now, Southwest Airlines has had this policy in place for quite a long time, but it's just one of those things most people don't really think or know about. Until now.
After being kicked out of the plane, Smith took to Twitter to rip Southwest Airlines a new one. He went on a Tweeting binge, and here are just some of the things he had to say:
"Dear @SouthwestAir I know I'm fat, but was Captain Leysath really justified in throwing me off a flight for which I was already seated?"
"So, @SouthwestAir, go f*** yourself. I broke no regulation, offered no "safety risk" (what, was I gonna roll on a fellow passenger?)"
"Hey @SouthwestAir I've landed in Burbank. Don't worry: wall of the plane was opened & I was airlifted out while Richard Simmons supervised."
"The @SouthwestAir Diet. How it works: you're publicly shamed into a slimmer figure. Crying the weight right off has never been easier!"
The Tweets went on and on, but you get the idea. It's worth noting that Kevin Smith has 1,666,096 followers on Twitter at the time this is being written. Needless to say, his story spread fast, gaining coverage on CNN, ABC, and every other major news outlet you can think of.
Regardless of what you think of the policy, there's no denying that Southwest could have done without this negative attention. How will it affect their brand in the long term? Who knows, but it certainly can't help.
Example #2: Houston restaurant owner kicks out a food critic
Alison Cook, a popular food writer for the Houston Chronicle, was kicked out of local restaurant Jonathan's The Rub after her order wasn't prepared the way she asked. Now, food critics getting kicked out of restaurants certainly isn't anything new, but in this situation, the owner didn't even know the customer was a popular food critic. This wasn't about a snobby critic just trying to stir up trouble. This was an average customer who was kicked out because she wasn't happy with the way her steak was prepared.
So, what did Alison do? She took to her blog and wrote about her horrible experience. The blog landed on the front page of the Houston Chronicle's (Houston's major newspaper) website, where hundreds of thousands of people could see it.
This is not the type of publicity a small-time restaurant hopes for. Alison's blog is filled with comments from both patrons of the establishment and diners who have never been there who all agree that they will never step foot in Jonathan's in the future, comparing the owner to the Soup Nazi popularized in Seinfeld.
So, what's the point?
The point of all this is that you never know who your customers really are. The only way to avoid a disaster in this social media age is to consistently provide the best service and products you can.
This article is written by Mickie Kennedy, founder of eReleases (http://www.ereleases.com), the online leader in affordable press release distribution. To subscribe to PR Fuel, visit: http://www.ereleases.com/prfuel/subscribe/.