No offense, but your press release is almost completely broken. Oh, I know you think it's perfect. But is there any other real reason why it hasn't been picked up yet? You can only claim "editor bias" for so long, you know.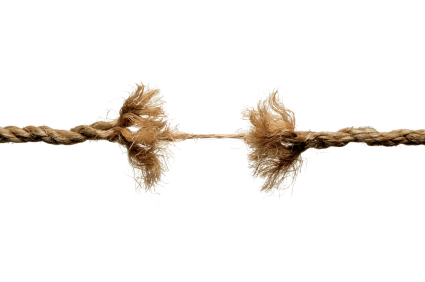 Instead of worrying that everyone is out to get you, let's take a cold, hard look at your press release. You'll be surprised at the number of things you're about to find wrong with it, I guarantee it!
There's No News!
You've written a press release, so it's automatically news, right? Wrong! Just because you or your boss thought it would be a good idea to throw a release together doesn't mean what you talk about is actually news.
Try to be impartial when you answer: would you read your press release in a newspaper? Would you watch a story about it on the news or talk about it over dinner? If the answer is anything less than "heck yes!" then it's not news. Company mergers and new products? Probably news. Boss' son having a birthday? Probably not.
It's Vague!
Instead of explaining in detail what your product does, you thought you'd rather create a sense of mystery about it. So you came up with some interesting metaphors, found some colorful adjectives, and wrote the press release like it was a film noir.
Unfortunately, all you've done is confuse and irritate the heck out of your readers. This includes the editor of your small town newspaper.
Even if I am exaggerating a bit above (just a bit though), it's still important to look and eliminate any vague language in your release. If there's anything I've learned from writing over the years it's that there's always a more precise way to say what you want to say.
It's a Puff Piece!
I know it seems contradictory. However, you really shouldn't boast about your new product so much. Wait, stop laughing and hear me out.
The people reading this want to know why they should be using your product. This doesn't necessarily involve you talking about it like it's the greatest invention since bacon. Rather, the reader wants to know how it can help THEM, from their perspective.
Usually, this involves setting up some sort of problem your product can solve. Perhaps you have invented something more glorious than bacon – so what does your foodstuff provide that bacon does not? Therein lies the problem you need to solve. The common consumer wasn't getting something he or she didn't know they needed. Now, they can get it, thanks to your glorious product!
What are some ways you can fix up your press release?
This article is written by Mickie Kennedy, founder of eReleases (http://www.ereleases.com), the online leader in affordable press release distribution. Download a free copy of the PR Checklist – a 24 point list of Press Release Dos and Don'ts here: http://www.ereleases.com/prchecklist.html