By now, you hopefully already know that blasting out a generic pitch to a ton of different reporters isn't the best way to earn media coverage. If you want to get quality results, you have to put in quality time researching each journalist you plan on pitching to tailor the pitch to their particular interests. And while you probably also know that an important part of this process is reading each journalist's past work, you really need to take things one step further. More specifically, you need to focus your efforts on figuring out what it is that is interesting each journalist at this particular moment in time, and that's something that can switch pretty significantly from year to year, month to month, week to week, or even day to day.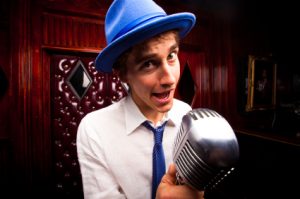 How can you pinpoint what it is that a journalist is hot on at the moment?
Look for recurring themes in their work—Are there any particular topics that the journalist seems to come back to time and time again? Do many of his or her articles tend to go back to a particular point or issue? Often times, you'll be able to pick up on what a journalist is truly passionate about by paying close attention to his or her whole body of work.
Get social—The best part about social media, Twitter in particular, is that it gives you instant insight into what a journalist is thinking at any given moment. Notice a reporter is engaged in a hot Twitter discussion about a particular topic relevant to your industry? Find a way to tailor a relevant pitch capitalizing on this trending subject matter. Be vigilant, and be ready to adapt and pounce.
It's all about relationships—Look, you're probably not ever going to be BFFs (can't believe I just used that term) with a journalist, but over time, you can build long-term relationships founded on trust and mutual respect for one another. These relationships involve give and take, and they are watered with ongoing communication.  The last point is the truly important one. With regular communication, you'll be able to get a firsthand account of what the journalist is most interested in covering at that time.
In other words, it's all about being relevant, fresh, and timely. With a little detective work, you can give yourself the best chance of having the right pitch at the right time.
This article is written by Mickie Kennedy, founder of eReleases (http://www.ereleases.com), the online leader in affordable press release distribution. Download your free copy of 7 Cheap PR Tactics for Success in Any Economy here: http://www.ereleases.com/offer/7cheaptactics.html