Traditionally speaking, why do you write a press release? That's an easy one, right? You want a journalist to see it, feel like your news really is news, use it to write a story, and get some eyes on your company. And it's a good plan.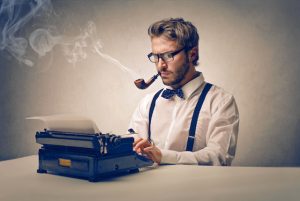 However, it's 2014 and if you think that's all you can get out of your press releases, then you're simply losing out. No, I'm not talking about search ranking and SEO. The main goal is still to get people to share your news. Free press. But what I am saying is we need to change how we look at achieving the goal of getting attention with our press releases.
Why do we like journalists? We like them because they are influencers. When they say something, it goes out in front of countless eyes/ears. And there once was a time when traditional journalists held the biggest influence on the public.
But that has changed.
As the title of this article says, influencers come in all shapes and sizes. So if you're just sending press releases to standard journalists, well, you're missing out. It's time to broaden your horizons and learn to look outside the box for influencers.
How to Find the Right Influencer to Target
Nowadays, an influencer is more likely to be a social media enthusiast or a blogger (or both) than anything else.  Here's how you can identify them.
1. Look at their potential reach. It's not rocket science. It's easy to tell how much reach an influencer has. Check out their social media accounts. How many people are following them on Twitter? What do their Google Plus circles look like? How many friends do they have on Facebook? How highly is their blog ranked? All of these things are indicators of how wide of an audience they can reach. For example, the more followers they have on Twitter, the more people will hear your news when they Tweet it out.
2. Social media follows isn't enough—how do their followers interact?  While you want someone who can reach a wide audience, that isn't necessarily enough. You need someone who really connects with their audience. Someone who has an audience who trusts them and likes them. How can you tell? Look at:
How many people are sharing their content? A good way to tell is by looking at their Twitter account and seeing how many retweets they are getting.
Does anyone talk back to them? Look on their social media accounts and see how much actual "fan" interaction they're getting.
Do they generate a buzz? Are people commenting on their blog?
3. Think about which connections make sense from an industry standpoint. Sometimes a person can be an influencer, but not necessarily help you out. Why? They have the wrong audience. For example, say you have a women's health product you are releasing. Well, maybe you could get a tweet out of a male sports radio host about your product. Sure he has lots of followers, but does that sound like your target market? That tweet might not be worth as much as someone who is better connected to your industry with only half the followers. The quality of their reach matters.
How do you identify influencers when putting out your news? Discuss!
This article is written by Mickie Kennedy, founder of eReleases (http://www.ereleases.com), the online leader in affordable press release distribution. Grab three free ebooks, including the Big Press Release Book and Twitter Tactics, here: http://www.ereleases.com/offer/freebooks.html