When was the last time you read a quote in a press release that really made you say, "Wow, that was really interesting and insightful"? It's been a while, hasn't it? That's because most executive quotes in press releases suck. They're what I like to call roboquotes. They read like they came straight out of the mouth of a robot. I can't stand it!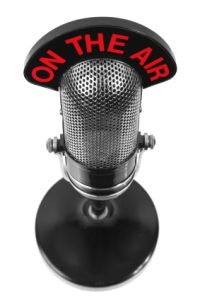 The sad part is that roboquotes are a huge waste of a great opportunity. Remember, a quote is attributed to a person, not an organization. That means it's okay for that person to have an opinion and to communicate a message in a subjective way (just avoid the hyperbole). That also means it's okay for the person to show a little personality.
Here's what a great executive quote should do:
Add something to the story—Too often, the executive quote is nothing more than a rephrasing of what was already said in the first paragraph of the press release. It's a waste of space! A good quote should add something that the reader didn't already know. It should bring some context to the story.
Show personality—Roboquotes make the person and the organization they're representing seem stiff and boring. Reporters want to see good quotes they can use to add life to their story. Inject your personality. Use colorful, interesting language that showcases your sense of individuality. These are the types of quotes that will get noticed and that will help establish your brand.
Be subjective—No, I'm not saying you should say something like, "This is the greatest product in the history of the world!" However, it's perfectly acceptable to be subjective in your executive quote. For example, in this Apple press release from 2011, Philip Schiller, Apple's senior VP of Worldwide Product Marketing said, "iPhone 4S is a hit with customers around the world, and together with iOS 5 and iCloud, is the best iPhone ever." That last part is subjective, and that's okay, because it's a quote.
A few tips to help you out when you're crafting your executive quotes for your press releases:
Be bold and provocative.
Have a personality.
Share an anecdote to harness the power of storytelling.
Offer a unique viewpoint that the reader might not have thought about.
Take a look at your recent press releases. Are they filled with roboquotes?
This article is written by Mickie Kennedy, founder of eReleases (http://www.ereleases.com), the online leader in affordable press release distribution. Download your free copy of 8 Shocking Secrets Press Release Distribution Firms Don't Want You to Know here: http://www.ereleases.com/offer/8shockingsecrets.html