A friend of mine used to be a publicist, and quite good at it. During his time, he learned how to get the word out about his clients in various ways. Sometimes, they were a little unscrupulous, but it got the job done!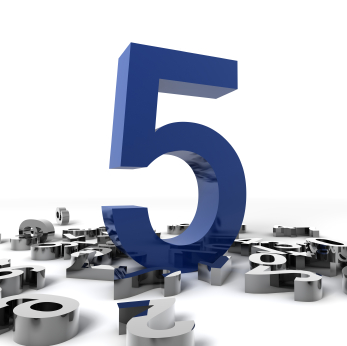 Sometimes it feels like that's what we need to do to spread the word of our clients and businesses. But what may work for a basketball player or actress might not work for a business. However, you can at least learn from past experiences.
1. Create a Stir
Publicists have stories upon stories of made up controversies during their career. Sometimes these stories don't take off, but once in a while the media picks up on something and really runs with it. Careers have been made out of totally made-up "outrages."
Instead of leaking naughty photos of yourself to stir up trouble, though, you should instead focus on causing a positive stir for your business. Let people know what kind of GOOD change you could inspire if you were allowed to run freely.
2. Make them Love You
Businesses don't just fall into the hearts and minds of customers. You have to go out there and make them love you. Unless you've managed to find the most niche product in the world, then there is competition out there for whatever you're selling. So why should the adoring public take your side as opposed to the other 400 companies doing the same thing? Because they love you, and you have to let them know why they should.
3. Not All Press …
People go back and forth on the old adage "all press is good press." The idea behind this saying is that every opportunity you have to keep your name (or your company's name) in the minds of the public you should take it. It all goes wrong, at least they know who you are!
However, as I mentioned above, this may work for a basketball player but not necessarily for a company selling custom made bowling shoes. So choose your battles (and press) wisely, and try to stay out of trouble. Unless it'll get you a LOT of press, then have at it.
4. Stay in Their Brain
So contradicting what I just said, you should do everything you can to stay in people's minds. For an actress, this could mean taking in lots of film work or pretending to have a beef with a director or fellow actor. For your company, the reason you stay in customers' minds is by having the best product out there. If it's good, it'll stick, and people will recommend it to their friends and family.
5. Prepare to Work
One thing publicists and PR pros have in common is the schedule. In both fields you can expect to work long hours with no end in sight. While some think it glamorous, full of appletinis and shopping, it's more like hours of running in circles and spending all your time on the phone.
If you really want your campaign and clients to take off, be prepared to put in the hours. If not, you may risk falling out of favor with the public, and you may have to resort to sending those "hacked" pictures!
How do you keep your clients in the public's mind?
This article is written by Mickie Kennedy, founder of eReleases (http://www.ereleases.com), the online leader in affordable press release distribution. Grab your free 160-page copy of the Big Press Release Book – Press Releases for Every Occasion and Industry here: http://www.ereleases.com/insider/bigbook.html