The holidays are coming! The holidays are coming! Is your business ready for it? Do you know what major trends will more than likely be making an appearance? Here are five you should look out and prepare your business for if you want to grab all the money the season has to offer.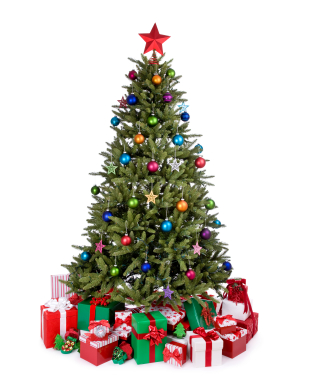 1. Moving Online
People are tired of fighting the crowds and spending gas money only to become agitated when the hot gifts they need aren't in stock. So don't be surprised when there's a sharp upswing of online shoppers this year. Yeah, it's not exactly a shock to the system by any means, but I would be surprised if the numbers don't show the majority of shoppers this year have bought at least some of their gifts from the web.
2. Free Shipping Offers
With the rising cost of not only the holiday season itself but gifts and shipping, expect to see loads of retailers offering free shipping offers throughout the next couple of months. It's an easy way to boost sales during a time when everyone is clamoring for every dollar they can. Customers are more inclined to click that extra candle or toy when they know there's no added cost at the end of the transaction.
Can your store offer free shipping? You may initially say no, but the added revenue you'll likely earn may offset the loss.
3. Gift Cards
They're not just for Starbucks anymore! Gift cards are an easy way to get that tough gift for stepmom-in-law or your third cousin twice removed. Online businesses are also finding out that gift cards are effective at luring customers back around even after the card is all empty. So be on the lookout for gift cards in stores all around the web this season.
4. Toys
Despite a push for "created" items for gifts, there's an expected upswing on toy purchases this year. This is especially surprising considering how bad everyone has had it for the past couple of years due to the economy, but I imagine there's something to be said about making sure your kids have the best holiday season they can.
Does your store have any kid-centric items you could put forward on your website or storefront? You may want to consider restructuring your sale section to make sure customers notice them and snatch them up for their own children – or for the kid inside them.
5. Social Media
The rise of social media as an outlet in public relations campaigns is more than just a passing trend, and nowhere is it more noticeable than in holiday marketing. With every store trying to vie for customer attention using every means necessary, social media is a direct way to reach these consumers and let them know what deals and specials are going on at their business. Expect a huge influx of ads and messages from retailers on your Facebook and Twitter this year.
This article is written by Mickie Kennedy, founder of eReleases (http://www.ereleases.com), the online leader in affordable press release distribution. Download a free copy of the PR Checklist – a 24 point list of Press Release Dos and Don'ts here: http://www.ereleases.com/prchecklist.html