One of the most commonly touted benefits of press release distribution is that it helps you get lots of links pointed back at your website. You can include keyword-rich anchor text in your press releases, send them out to lots of different news sites and press release directories, and boost your backlinks. Links, of course, are helpful in getting your website to rank in the search engines.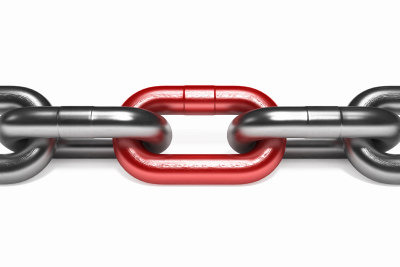 But I'm here to tell you something. Press release distribution is NOT a great link building strategy. At least, not on its own.
Why not?
The links aren't always natural — Not all links are equal. Google places more weight on what they deem to be natural links. Natural links are links that aren't paid for and that have to be earned (e.g. a blogger linking to one of your posts, or a reporter actually writing a story about your company and linking to your website). Since anyone can distribute press releases and include links in them, these links aren't considered to be natural or earned. So, they don't count for all that much.
There's not enough link diversity — With press release distribution, you end up sending out the same content to the same domains over and over, each time you publish a new press release. You're just getting the same links over and over again. The search engines like to see diversity in your link portfolio. Getting links from the same handful of sites isn't an indicator that your website is a good resource.
Not all press release directories are high quality — Let's face it, a lot of press release directories are low quality. If your press release distribution strategy involves publishing your content on these free directories, you're not going to see a lot of SEO value (if any) from those links.
Make Press Release Distribution One Part of a Larger Link Building Effort
Now, I'm not here to tell you that press release distribution isn't a good link building tool. What I'm saying is that if that's all you're doing, you're in trouble. You won't see the results you're hoping for, and you could end up doing more harm than good.
Diversity is the key. You need to be getting your links from different sources and in different ways. Press release distribution might be one way, but you should also incorporate other tactics, like guest blogging, creating link bait, getting your content shared across the social networks, and so on.
What do you think? Do you agree that press release distribution on its own is a poor link building strategy? Share your thoughts by commenting below.
This article is written by Mickie Kennedy, founder of eReleases (http://www.ereleases.com), the online leader in affordable press release distribution. Download your free copy of the Beginner's Guide to Writing Powerful Press Releases here: http://www.ereleases.com/insider/beginnersguide.html