According to some estimates, the average person is flooded with up to 10,000 promotional messages each day. From advertisements to product placement and more, we live in an increasingly noisy marketing environment. For your business, this means finding new, engaging ways to cut through the clutter, stand out from the crowd, and get your customer's attention.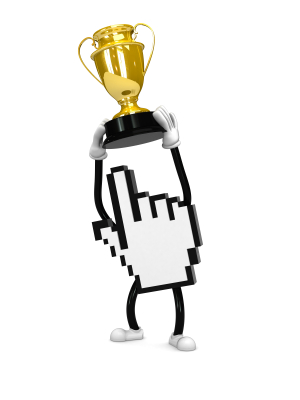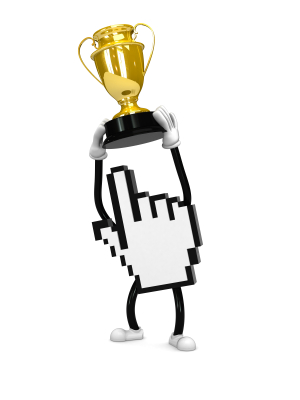 One effective promotional technique that a lot of companies overlook is sponsoring a contest. Contests can be a powerful tool for promoting your products, getting customers involved, creating a viral marketing buzz, and getting media coverage. It's also a good way to build up your mailing list so you can have more qualified leads to cultivate.
Tips for Contest Marketing Success
Just because you hold a contest, doesn't mean it will be successful. To pull off a contest that gets customers buzzing, you should follow these helpful tips.
Make sure the prize is worth signing up for – You can't fool people into getting excited for your contest. No amount of hype will get people to participate if the prize sucks. You need to come up with an attractive prize that your audience just can't resist. The prize could be a package of your products and services, a cash prize, or a paid vacation to a cool destination. You have to get this part right though, or nothing else will fall into place.
Don't make customers jump through hoops to enter – Your contest needs rules. Rules keep things fair and legal. That said, your customers shouldn't have to be rocket scientists to figure out the rules for your contest and how to participate. Make things as simple as possible. The easier it is for people to enter your contest, the more people will enter.
Make it easy for people to share – Some savvy social media marketing can help your contest go viral and reach thousands of participants who may have never been exposed to your business before. Include social media buttons on your contest page so that participants can easily Tweet or Facebook their friends about the contest.
Consider partnering with a complementary business – You may consider finding a partner or several partners to sponsor the contest with you. For example, let's say you're a bicycle manufacturer and you want to give a bike to the winner of your contest. You could also pair up with an athletic apparel company who could offer new shoes or athletic gear to the winner. Or you could pair up with a popular sports drink company. This allows you to create a better prize, and it helps to better spread the word about your contest.
Give the contest time to run – Many people wonder what the duration of their contest should be. It really depends. There have been successful contests that have lasted a month and successful contests that have lasted a week or so. It really depends on how big your company is (smaller companies may need more time to spread the word) and what prizes you're giving out (daily prizes? One big prize?).
Seek media coverage – You should start reaching out to the media before your contest begins so you can get coverage from the initial launch of your contest. Have a targeted pitch, and make sure you reach out only to reporters who would be interested in covering such a story.
Have you ever held a contest to promote your business? Was it successful?
This article is written by Mickie Kennedy, founder of eReleases (https://www.ereleases.com), the online leader in affordable press release distribution. Download a free copy of the PR Checklist – a 24 point list of Press Release Dos and Don'ts here: https://www.ereleases.com/free-offer/pr-checklist/
Send A Press Release - Save 30% !