You know social media is the new black. And that if you don't jump on the social media bandwagon then you might as well start marketing your business or personal brand via telegraph. But you take all the bloggers' advice and build a Facebook page, only to see it languish in obscurity. Your only friends are still mom, grandma and that one guy from high school who never really got over his crush on you. What did you do wrong?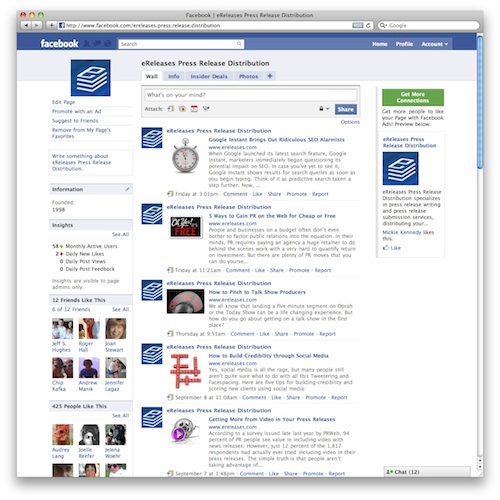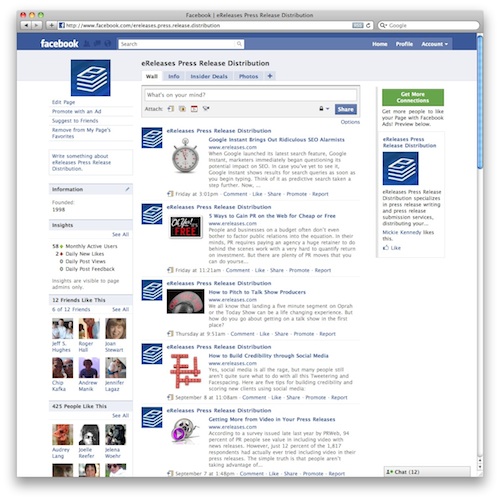 You're a Blank Slate – You took the five minutes to create your company page, uploaded your logo, typed "Hello world!" and then sat back and waited for friends to come a-running. You wait. They should be here any minute now… Well guess what? They're not coming, because your page is boring. While some brands are so popular that people will take the time to "Like" them on Facebook without checking out their page (Apple, for example, could put up a blank page and still have millions of friends), most people are concerned with their Facebook real estate. If you put up a blank page, they're going to skip you for another company that offers bells and whistles such as coupons, discounts, or insider information.
You're Quite Quiet – Okay, so you get it. You've hired a designer and your Facebook page shines. Friends who poke around your page are dazzled by the wealth of eye-popping graphics, useful information, and even a couple of fun casual games they find there. But suddenly the stream of new friends stops flowing. What happened? You were too quiet. Once someone on Facebook has hit that "Like" button, they rarely navigate their way to your page again. Instead, they interact with you based on the status updates posted in their friend feeds. On Facebook, if you're not updating – preferably with pithy, interesting or useful posts – then you are quickly forgotten.
You're Too General – Facebook "liking" is viral. When your friends see that you have just become a friend of "Darden Restaurants, Inc.," they're probably going to scratch their heads and move on to Grandma's latest Farmville update. But if they see that you've become a fan of one of Darden's best known brands – the seafood restaurant chain Red Lobster – they will very likely think of the last time they popped a delicious cheddar biscuit in their mouths and click "Like," too. Before you create that page, make sure a casual browser reading his Facebook feed understands who you are and what you're about.
You're Not "Friend-Worthy" – This can be the hardest truth to bear. Perhaps your business, organization or brand just isn't all that special. Maybe you run a restaurant that serves crappy food or an online store with terrible customer service. If that's the case, nobody wants to show the world (and believe me, with closing in on 400 million users, Facebook does indeed show the world) that they like you. If this is your problem, you have some offline issues to address before your Facebook page will ever begin to grow.
Some Facebook pages serve very specific niches (see Sosebee Funeral Home), while others become unexpectedly and insanely popular. Still, with a little preparation and online communication, you can grow your Facebook friend base. My Facebook page is here and I hope you "Like" me.
This article is written by Mickie Kennedy, founder of eReleases (https://www.ereleases.com), the online leader in affordable press release distribution. Download a free copy of the PR Checklist – a 24 point list of Press Release Dos and Don'ts here: https://www.ereleases.com/free-offer/pr-checklist/
Send A Press Release - Save 30% !