Word of mouth is one of the lowest cost and most effective ways to advertise a product or service. According to data analysis by MarketSherpa, 86.9% of people surveyed said they would trust a recommendation from a friend over a critical review. It is a very good business practice to make sure that current customers are happy with your business. It's also worth the effort to build a relationship with customers and go the extra mile to help them.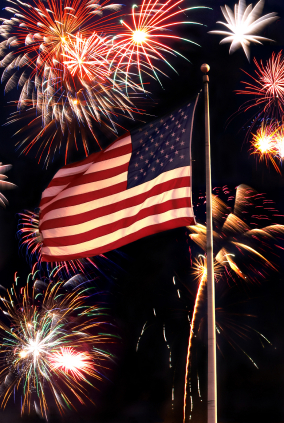 Build Relationships
Having a good relationship with clients is very important. People will travel long distances and go out of their way when they receive great service and have a relationship with the people they worked with. Listening to your customers and making an effort to meet their needs is an excellent way to grow a business. Make sure that all of the staff your company hires is professional and friendly to customers; great staff will encourage customers to keep coming back. According to a survey done by RightNow, 80% of customers do not return to a company after a bad customer experience. Thus, going out of your way for customers occasionally helps to ensure that they instead tell friends and family good things about your business. Extra things like being available by phone after hours and getting the job done before the deadline mean a lot to customers.
Have an Online Presence
Social media, such as Facebook and Twitter is an excellent way to interact with customers. According to a poll conducted by Harris Interactive in April 2010, 38% of adults surveyed say they try to influence others when discussing their preferences on the internet. Close to half of the people felt that they can be brutally honest when sharing opinions on the Internet. Whether a company is selling wireless internet, cleaning products, or maid services, being available to customers via social media helps businesses keep tabs on what is being said about them online.
Offer Gifts or Discounts
Giving customers incentives for referring their friends and family to your business can be a win-win situation. Many businesses offer a discount such as 25% off the next purchase to customers when new customers give their name as a reference. Offering gifts such as t-shirts and hats is also a good idea because the customer gets something for free and you get the advertising when they wear it.
Have A Clean Environment
Many great businesses get less positive referrals because their offices are unclean or unorganized. Taking a few minutes to make sure your office looks professional makes a big difference to clients. Encouraging office staff to check the bathrooms every couple of hours for cleanliness is a good step. Changing the selection of magazines in your waiting room and making sure they aren't torn up is also important. Most businesses can benefit from having a small selection of sturdy toys and books available for children who are waiting with their parents. Keeping the waiting room temperature comfortable is something people often notice.
Keep in Touch
Calling your customers a few days after you have finished working with them is an excellent way to make them feel valuable. Companies may also want to call clients if it's nearly time for another service, such as a carpet cleaning. Giving customers a call to make sure they are satisfied with your work gives them opportunity to share any concerns they have with you instead of complaining about your company to others. They will also have the opportunity to ask questions that they may not have thought of before. Sometimes calling customers will lead to more business for your company. According to the 2nd annual Customer Experience Impact Report by Harris Interactive in 2007, 80% of consumers won't ever go back to a company after a bad customer experience. This percentage is up from 68% in 2006. Sending customers you have worked with flowers or thank you gifts after working with them will keep your business at the forefront of their mind.
Network
Many people in businesses that are related often refer customers to each other. It's also good to have contacts that you can call when your company has more work than it can complete. They will probably give you business in the same respect when they are very busy. Having professional contacts is also beneficial to companies because you can work together on marketing and advertising strategies and link to each other's websites. Being part of a professional organization like the local Chamber of Commerce is also great for networking and lends credibility to your business.
Do Excellent Work
No matter how good you are at building a relationship with customers, they probably won't refer others to your business if you don't do good work. Keeping up the quality of work in a timely manner is very important to customers. They also appreciate it if you offer expert advice about the best way to complete their project. Customers are looking for low prices, but quality work is more important to many.
Give Back to the Community
Sponsoring community events is a great way to advertise a business and give back to the community. Having a booth at local fairs or events helps businesses get into the community and keep in touch with customers. Many customers like to know the people they are working with and have faces to put with names. Sponsoring local sports teams for children also gets your name out to the community. Name recognition is a great marketing strategy. According to P.T. Barnum, it takes seeing a company name or advertisement 7 times before a customer takes action.
Ask
Customers may think that your company or practice is too busy for new clients. It doesn't hurt to ask your clients for feedback on what they like or don't like about your business and tell them that you're looking for referrals. Giving your customers coupons or business cards to give to other people will help them remember to refer others to your business and may give them incentive to do so. Clients may want to give you contact information for people they think would benefit from your business rather than contacting the people themselves.
This article is written by Mickie Kennedy, founder of eReleases (http://www.ereleases.com), the online leader in affordable press release distribution. Download your free copy of 7 Cheap PR Tactics for Success in Any Economy here: http://www.ereleases.com/7cheaptactics.html