Recently I fell across an article over at Entrepreneur.com that offered various reasons on why you should handle your social media in house. And while he makes some valid points along the way, I can't help but disagree. In fact, I think you stand to benefit more by outsourcing your social media marketing to a contractor than keeping it in house. Here's why: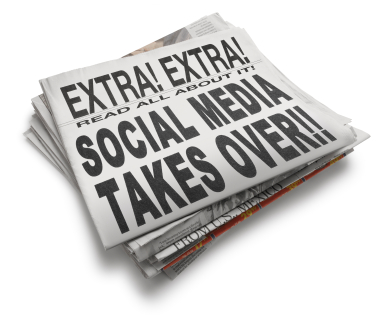 Contractors give you options. Hiring a new employee isn't easy. First there's the search. Then there's all the paperwork and all the training. Not to mention finding a spot for them in your office. Now what happens once you've done all the work to get them situated, but then you aren't happy with their work? It's even harder to fire someone than it is to hire them. Not to mention the time and money involved in finding a replacement. But when you outsource, you have more options. You can do business with whoever you want for as long as you want. You simply are not tied to anyone.
Outsourcing is cheaper. Sure those huge companies can afford to have a billion people on staff. But not you. As a small to medium-sized business, it's important for you to stay lean. And that's exactly what you're doing when you outsource. Rather than add a new employee to your staff which forces you to pay startup costs, office space, insurance, and other benefits; you simply pay someone either hourly or by the project. No insurance, no self-employment taxes. Just a simple, straightforward fee.
You get expertise. I know what you're thinking: "Well, I could pay someone ten bucks and hour for social media marketing, which is much better than the rate I'll pay to contract it out." Sure, but what kind of work will you get at that rate? Look, social media isn't something you need to hire a college kid to do for his summer job. You need someone who knows the ins and outs of social media. Someone who understands how to reach your target market and build your brand. Someone who has been down this road before many times. Only then can you launch a successful social media campaign.
Of course, all of these benefits will be lost if you don't do your homework before hiring a social media agency or contractor. With so many out there trying to get your business, know that not all are created equal. In other words, one contractor may do a fabulous job at a fair price, while another may have no real clue as to what's going on but charge you an arm and a leg anyway.
Finding the Right People to Outsource To
How can you pinpoint a social media marketing agency worth hiring? Look for:
References
Successful campaigns
Mid-range prices
Solid copywriting
Flexibility
Timeliness
Do you handle your own social media marketing or do you outsource? Tell us about your experiences!
This article is written by Mickie Kennedy, founder of eReleases (http://www.ereleases.com), the online leader in affordable press release distribution. Grab three ebooks, including My Facebook Formula, a free report on Facebook and why you should be using the largest social network for your business, here: http://www.ereleases.com/insider/freebooks.html