Tell me if this sounds familiar—you write your press release, give it a quick read through, and then fire it off to your media list. For a lot of you reading this, I'm willing to bet that's exactly how you go about it. You're the only one to see your press release before it gets distributed. For you, press release writing is a one-person process.
Today, I want to encourage you to rethink that approach. While you might think that you have the hang of writing press releases, I propose that it's best to involve your peers in the process. Before you send out your next press release, show it to a few other people to get their feedback.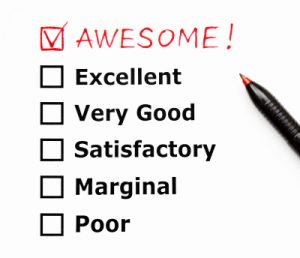 Why should you get peer feedback before sending your press releases?
Multiple sets of eyes are ideal for proofreading—Proofreading your own work is a tough task. When you've been staring at the same press release for a while, it can become incredibly difficult for you to view it with a set of sharp editing and proofreading eyes. Our minds have a tendency to read things the way we intended them, not necessarily the way we wrote them up. By showing your press release to a few other people before you send it out, you'll have more people to help with proofreading, helping to ensure that any little mistakes get caught and corrected.
You can make sure your story is clear and easy to follow—The point of a press release is to communicate a story clearly and quickly. Sometimes, as a press release writer, you can be a little too close to the story. In your head, you know all of the details of the story, so when you go to type it up, you assume that everyone else understands it as well as you do, but that might not be the case. Having other people read over your press release can help you gauge if you really have done a good job at communicating your story.
Your peers might suggest an improvement you didn't think of—Collaborating with others when composing your press releases can open the door to new ideas and new story angles that you wouldn't have been able to come up with by yourself. Be a good listener and encourage people to provide their honest feedback when you show them your press release.
Do you think it's a good idea to get peer feedback before sending out press releases? Let us know your thoughts by commenting below. 
This article is written by Mickie Kennedy, founder of eReleases (http://www.ereleases.com), the online leader in affordable press release distribution. Download a free copy of the PR Checklist – a 24 point list of Press Release Dos and Don'ts here: http://www.ereleases.com/prchecklist.html