Ah, the crisp air, the rustling sounds of leaves as friends take long walks in the woods, the tangy aroma of pumpkin pie – forget Christmas, this is the most wonderful time of the year! And if you're a business owner it's also the "most busiest" time of the year as you're getting ready for the busy holiday season.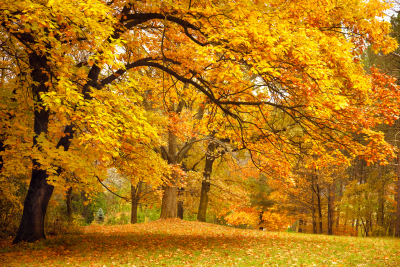 As a result, companies have to switch tactics in the fall. What worked in the summer or the rest of the year usually doesn't work when the weather turns cold. There are several reasons for this; below are some of the most common.
People's Headspaces
Honestly, do you feel the same when it's summertime versus when you're bundled up in a jacket? It doesn't matter if you don't actually get a summer break or not – something about summer screams fun in the sun and autumn whispers that you need to get a cup of cocoa and relax.
To sum it up, your customers' headspaces are in a different place than they were just a few weeks ago. Many have started school or their kids are back in school. They're buckling down for many months of cold weather and serious work.
If you approach them with the same PR solutions you used during the warm months they may just bypass you completely. They'll think you're out of touch and behind the times.
The Focus is Different
You're just coming out of the summer months where business is typically slow. As a result, your PR results were probably more relaxed and calm. You were more in "stay alive" mode rather than "go out and get 'em" mode.
Now, though, that has to change. The holiday season is flying towards your face and if you're not ready then you're going to get bowled over. You have to pick up the pace or you'll be in trouble and go into 2013 with little momentum.
There's More Going On
Not only do you have to worry about your business, you also have your own life to deal with. After all, it's the holidays for you too, not just for your customers! So your "busy level" has gone up tenfold.
As a result, you've got to take your free time into account. Your public relations efforts reflect how much time you have to deal with customers. You may want to hold a huge campaign that brings in zillions of new customers, but how realistic is it when you've got Thanksgiving coming up in a week and you're hosting? Not very likely.
Does your PR change drastically with the fall weather?
This article is written by Mickie Kennedy, founder of eReleases (http://www.ereleases.com), the online leader in press release writing and distribution. Download the free whitepaper The Ultimate Guide to Pinterest here: http://www.ereleases.com/insider/pinterest.html