There are many different ways to keep up on PR techniques and best practices. Obviously, there's going to college and getting a degree – but what about after? How can you keep up?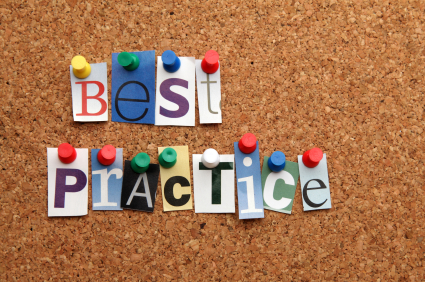 Listen to Podcasts
Podcasts are handy because they're easy to find and easy to utilize. Download a few and listen to them while doing house work, exercising, or driving.
Examples:
For Immediate Release, Inside PR, PR Week, PR Camp
Take a Class or Webinar
Classes or webinars are taught by experts. They're a great option for people who don't feel as comfortable teaching themselves or want to see what they've been teaching themselves in a new light. While there are plenty of fancy, expensive workshops out there, there are also plenty of free versions put out by both universities and industry experts.
Examples: Free Public Relations Webinars: PRSA, NYU Public Relations-Online Courses, Public Relations Courses and Classes Overview
Check Out YouTube
Don't have time for a class or webinar? Check out YouTube. While mainly known for hilarious clips, it's also an incredibly underutilized learning tool. There are hundreds of tutorial and lecture videos to watch and some universities even offer videos of actual lecture segments.
Examples: eHow Public Relations Video Series, The Value of Public Relations, Public Relations 101: Online Course
Find a Friend or CoWorker:
Study groups aren't just for college kids!  Find a friend or colleague with a skill you'd be interested in learning and ask if they would be willing to tutor you. Or, offer a skill swap – you teach them one of your most honed skills and they teach you one of theirs.
Another option along the same vein, is finding a colleague and talking shop. Even if they have the exact same skill-set as you do, chances are they have a different take or method of doing things which will allow you to see your mutual skills in a new light.
Read, Read, Read
The most obvious medium of all-reading. Under the reading umbrella, there are many different formats: books, ebooks, trade magazines, and blogs.
Examples:
Books:
eBooks:
And of course,
Trade Magazines:
Blogs (aside from this one):
Did I leave a resource off the list? Let me know in the comments!