You may have heard that Pew Research Center's annual State of the Media report was recently released. The results are pretty grim for U.S. media outlets, with the survey finding that years of newsroom cutbacks have resulted in poorer quality journalism on both a national and local level. Some of the key findings from the latest report include: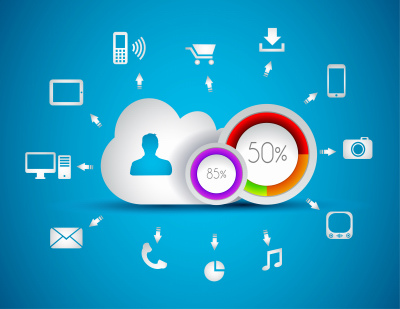 Fewer than 40,000 full-time employees work in the news, the lowest number since 1978.
Newsroom employment at newspapers is down 30% since 2000.
Daytime coverage of live events on the major cable news network has fallen 30% since 2007.
Interview segments on the major cable news networks have increased 31% since 2007.
On local TV news, story lengths have decreased, while easily-produced segments like sports, weather, and traffic now account for 40% of the content.
Some media outlets, including Forbes, now produce stories by algorithm instead of using a reporter.
In 2006, 42% of adults under age 30 considered themselves as regular local news viewers. In 2012, that number declined to just 28%.
Of all the consumers who stopped following a news outlet, 61% said that the stories were less complete than they had been.
There are many other important findings, and I strongly encourage you to check out the full report I linked above.
Of course, this is a PR blog, so the question is—what can PR pros learn from this report?
I think there are many key lessons we can take away from this:
You need to make the reporter's job as easy and quick as possible—The fact is that newsrooms don't have the money or resources to devote to stories that require a lot of research, digging, and reporting. The report found that today's stories are less complete than in the past, and that newsrooms want to cover stories that are fast and easy to produce. This means that you need to do a better job of providing reporters with all the information they need to cover your story. Have a strong news room on your website, be a good source, and do everything you can to streamline the process for reporters.
Interview opportunities are more abundant than ever—One of the major findings of the new State of the Media report was that news stations are giving way more time to interview segments than they have in the past. The main reason is that interview segments are inexpensive to produce and don't require many resources. This means that you have more chances to land a media interview than ever before. Take advantage!
You must keep your media list up to date—Many reporters are getting laid off or reassigned, so there's a good chance that your media list will need to be updated on a regular basis. One of the best ways to keep your list current is to maintain strong relationships with reporters, so you'll always know what they are up to.
What are some other important lessons that PR pros can take away from the latest State of the Media report? Share your thoughts below.
This article is written by Mickie Kennedy, founder of eReleases (http://www.ereleases.com), the online leader in affordable press release distribution. Download a free copy of the PR Checklist – a 24 point list of Press Release Dos and Don'ts here: http://www.ereleases.com/prchecklist.html