The other day, I was watching an episode of a competition reality show called The Next Food Network Star. On the show, contestants compete for the chance to have their own cooking show on the Food Network. One of the most important factors that contestants are judged on is their message/identity. The contestants need to be able to pitch the exact type of show they want to do.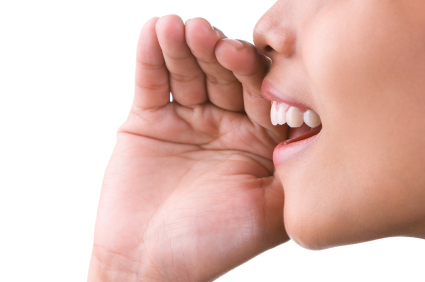 During the episode I was watching, this female chef got eliminated precisely because she didn't have a clear message. Whenever the judges asked her who she was and what kind of show she wanted to do, she couldn't give them a clear answer. She rambled on and on for minutes, without really saying anything at all. In short, she didn't know what her brand was, and she didn't have a clear elevator pitch.
What does this have to do with you? Everything.
One of the biggest problems brands face is identifying their message. Most brands don't know who they are, and as a result, they can't communicate effectively with their target audience. They either have no message at all, or they have too many messages, leaving customers overwhelmed and confused.
The problem with having too many messages
In 30 seconds or less, tell me what your company does. More importantly, tell me why you're different from the competition, and how I will benefit by doing business with you.
For most, this is a challenge because they have so many different things they want to say. They have too many messages. Having too many messages is dangerous for several reasons.
When you have a lot of different messages, they end up getting watered down.
Too many messages makes it impossible for you to create a clear, easily identifiable brand.
Too many messages can confuse customers and cause them to see you as a company that doesn't know what it's doing.
Identifying your message
Whether you have too many messages or no message at all, here are some questions you should ask yourself that can help you create a focused, effective message.
Who are your products or services for?
What specific problem/pain point do your products or services solve?
Why should customers choose you instead of your competition?
What are the strengths and weaknesses of your product or service?
How do people talk about your products and services?
This can help you get headed in the right direction toward creating a clear, powerful message.
Spreading your message
Once you've clearly defined your message, the next step is to spread the word. You have to shout your message from the rooftops for all to hear.
Here are some places to deliver your message:
Press releases
Website
Brochures
Elevator speeches
Proposals
Advertisements
Social media
What's your message?
This article is written by Mickie Kennedy, founder of eReleases (http://www.ereleases.com), the online leader in affordable press release distribution. Download a free copy of the PR Checklist – a 24 point list of Press Release Dos and Don'ts here: http://www.ereleases.com/prchecklist.html