Think back to being a kid when autumn arrived – wasn't the first thing on your mind how much loot you were going to get on Halloween? I know it was on mine as well as my friends' minds, and we would start planning our "attack" as soon as we could.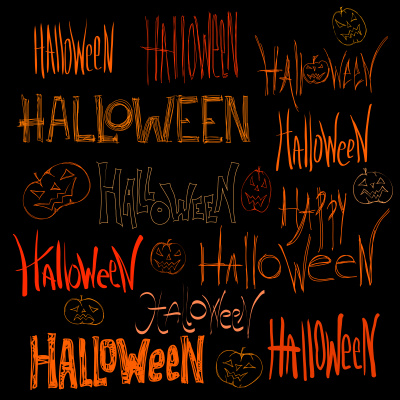 You see, we didn't just want some candy – we wanted as much as we could hold in our grubby little hands! So instead of walking around willy-nilly, we came up with a coordinated effort to get the most out of the night.
The other day I realized some of the tactics we came up with those many years ago could easily translate into lessons in PR. Let's take a look.
Have a Plan
The most basic idea learned from trick 'r treating on Halloween is to have a plan. Know and understand what the layout of the "neighborhood" is that you're in so you don't end up walking in circles.
When planning the trip with my friends, we would make sure we didn't all cover the same ground. Some of us would head off in one direction and another group would go another way. When we met up later, we would report who found what and if it was worth going down that creepy dirt road just to get a handful of Tootsie Rolls.
In public relations, you have to learn from the past and what others have done. If you don't, you run the risk of heading down a path that will lead to very little return. If your competitor tried X and it didn't work, you better have one heck of a reason to try X yourself or you'll achieve the same result.
Go for Big Rewards
Of course the reason my friends and I would plan out this trip is to get the most candy we could in as short a time as possible. If we did it right we ended up with a bucket full of sugar for ages plus a few of those giant candy bars from the well-to-do young couple near the back of the neighborhood.
Now in PR it's not all about getting as much as you can at one time. However, the goal in public relations is to bring as many customers around to your way of thinking as you can. Sometimes that's in little chunks, like a handful of Sweet-Tarts, and sometimes it's with the influence of one big score like a Milky Way. It's all about how you approach it.
Give 'em a Surprise!
One last little "trick" we found out back in the day is that playing to your audience gave you a big handful of candy. One lady always looked forward to my costumes so I made sure to up my game every year. One year she was so surprised at my retro 50s outfit she gave me two giant scoops of treats!
The lesson here is pretty straightforward – know what your audience wants and give it to them the best you can. If it's a little unconventional, examine if it hurts your business to appease them and go ahead and do it if it doesn't. Sometimes a little surprise can go a long way!
What has Halloween taught you about public relations?
This article is written by Mickie Kennedy, founder of eReleases (http://www.ereleases.com), the online leader in affordable press release distribution. Grab your free 160-page copy of the Big Press Release Book – Press Releases for Every Occasion and Industry here: http://www.ereleases.com/insider/bigbook.html