Although Facebook is getting all the attention right now due to its recent and upcoming changes, there is still a lot of information to mine from Google Plus. Namely, its Hangout feature is one of the most interesting features to be found on social media today. Of course, that may just be hyperbole, but I'll try to prove it's not.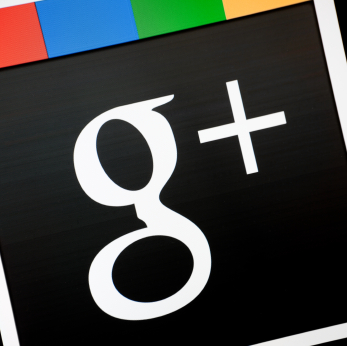 Check out these ideas you can implement for your business on Google Plus and tell me afterwards you're not as excited as I am.
Customer Service
The idea behind Google Plus Hangouts is one person sets up a place for others to come and meet. Then, those people "hang out" together through webcams. Simple, right? It is, but it also can go much deeper than that.
When you set up a Hangout, you can make it private or public. Now that companies are slowly making their way on Google Plus, this means you can soon start hanging out with representatives of those businesses.
What do you think this will do for customer service? Instead of calling someone up or posting on their Facebook wall, you can simply enter the company's Hangout. Bam, you have the company rep there assisting your needs, face to face. They walk you through your problem and send you on your way. If someone gets unruly, the rep can easily kick them off the stream or mute them.
Webcasts
The new version of Google Plus Hangout lets you organize and broadcast a webcast through Hangout On Air. While Hangout can only have ten people at a time, the Hangout On Air feature lets you have an unlimited audience.
Now, you can put on a business talk, show, or whatever else you want to your entire customer base. This is a great way to connect (or reconnect) to your customers as well as bring in many new faces to the group.
Make sure you have a decent audio and video setup first, as you don't want to come off as unprofessional. Also, make sure you know what you're talking about. Pretend it's just like any other web conference – cause, well, it is, just a little more public.
Never Lose Contact
Are your team members always on the go? More and more companies are letting their employees roam free in the wild and work from home. However, this doesn't mean they can't stay connected. Now that Google Plus is slowly coming to mobile phones, you always have a means of direct contact with your entire team.
Your "out in the wilderness" employees can simply hop on Google Plus on their phones to join in on the meeting or to simply catch up on the day. While emails and text messages are a great way to convey succinct messages, sometimes you just need a face to face. Now, it's possibly literally 24 hours a day.
What aspect of Google Plus Hangout have you implemented into your business?
This article is written by Mickie Kennedy, founder of eReleases (http://www.ereleases.com), the online leader in affordable press release distribution. Grab three ebooks, including My Facebook Formula, a free report on Facebook and why you should be using the largest social network for your business, here: http://www.ereleases.com/insider/freebooks.html