Are you thinking about starting up a blog for your business? A solid idea! Many companies are moving in this direction to inspire a sense of openness with their customers. It can provide a direct customer-to-business information superhighway that gives people insight into how your company works.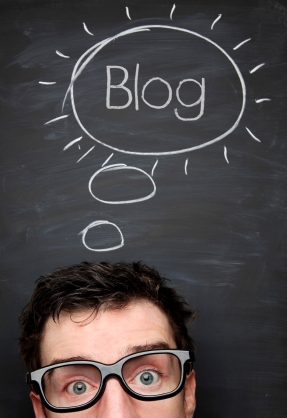 However, you may be wondering exactly what to put on the blog. You're afraid you might come across as unprofessional or enter into Too Much Information territory. In fact, this happens a lot with company blogs. Here are suggestions on how to make the most of your blog.
News & Events
Obviously one of the main uses for a blog is to announce news about your company. Also, you can use it to tell your customers about major events or sales they may be interested in. But what kind of news should you share?
Consider your blog like you would a press release. When writing a press release, you should be as selective as possible about the news you're sharing. While you don't have to be nearly as selective with your blog, you should still take into consideration if what you're telling everyone is indeed real news.
Is the news totally pertinent to your customers? Is it something they definitely need to know? Making an announcement about every member of your team that gets a raise or promotion might be a bit much. However, if that news also affects the way your company runs things or means job offers, you might type it up.
Clarity
Another big thing your readers will look for is clarity with your business practices. This includes whenever anything goes wrong – in fact, you could say it's more important in this case. With the advent of social media and increased web presence, businesses need to monitor the info their customers are getting. This can easily be done with a blog.
When problems arise, it's best to jump on it as quickly as possible. Ideally, you've linked your blog with your social media pages. As soon as trouble brews, tell everyone the company has it under control on your social media sites.
Then, widen the net with a blog post or series of blog posts. Your customers will appreciate the openness even if you royally screwed the pooch. This could make the difference between another year or sales or closing your doors!
This article is written by Mickie Kennedy, founder of eReleases (http://www.ereleases.com), the online leader in affordable press release distribution. Grab three free ebooks, including the Big Press Release Book and Twitter Tactics, here: http://www.ereleases.com/insider/freebooks.html