The other day, we discussed some of the most common reasons Google penalizes or bans websites. At the end of the post, I mentioned I'd offer some advice on what you can do if your website has been penalized by Google, so that's what we're going to talk about today.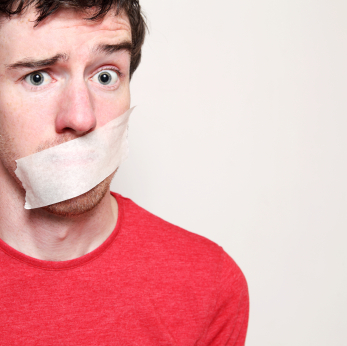 The first thing you need to do is truly make sure your website has been penalized or banned by Google. Remember, just because you've dropped in the search rankings doesn't necessarily mean you're in trouble. It could be due to a change in the algorithm, or maybe other websites are just outperforming yours.
To ensure you really have been penalized, you should always keep a close eye on your web analytics. Google Analytics can be set up to send you daily alerts detailing your web traffic. If you suddenly see a huge drop in your Google referrals, that's a good sign something is wrong. You should also be using an SEO tool to monitor your search engine rankings as not all traffic drops necessarily mean you've been downgraded in the SERPs (e.g. it could be due to seasonal keywords).
It's also a good idea to review the Webmaster Guidelines issued by Google. By paying close attention to these quality guidelines, you might be able to identify a mistake you made that led to your website being removed entirely from Google or penalized in some other way.
Now that you've confirmed you've been penalized…
The next thing you need to do is identify the severity of your offense. How bad were you? Did you buy a ton of links? Did you steal someone else's content? Each crime has different penalties. Also, if you're a first time offender that maybe wasn't really trying to manipulate the system, you could get off easier. It also helps to be a big name online as Google is going to have a hard time excluding a popular website from its search results.
You also need to go to work to start correcting whatever the problem is. If you've been buying links, stop doing so immediately. If your content is spammy, change it. This is where reading those Webmaster Guidelines comes in handy. Make sure you're in total compliance and all quality issues have been corrected.
Once you've gotten everything straightened out, it's time to file a Google Reconsideration Request. This is your way to ask Google for forgiveness and to reconsider your website.  You'll want to come clean, tell Google all of the specific issues you found and corrected, and then ask to have your penalty removed. Don't bother mentioning how much you've spent with Google in the past on PPC ads, they don't care. This is just about showing them that you've fixed your website and won't let anything like this happen again in the future.
Speaking of which, make sure you really don't let this happen again. Get penalized once, you might be able to bounce back. Get penalized again, you're going to be seen as a spammer.
Have any of your websites ever been penalized by Google? How'd you handle it?
This article is written by Mickie Kennedy, founder of eReleases (http://www.ereleases.com), the online leader in affordable press release distribution. Grab your free 160-page copy of the Big Press Release Book – Press Releases for Every Occasion and Industry here: http://www.ereleases.com/insider/bigbook.html