Want to really "WOW" visitors to your website? Then a white paper is the way to go! But like any of your PR and marketing material, it has to be in tip-top shape. When your visitors read the white paper, they should feel like it's Christmas time all over again…like they're walking in a white paper wonderland!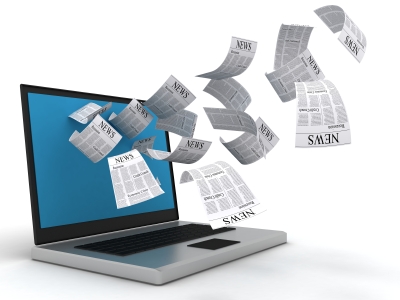 To really give readers the excitement and wonder they need it takes a little pizzazz and planning. Let's look at some ways you can step up your white paper game before you even write the first word.
The Big Questions
One of the main problems with most white papers is that the writers forget about the big question. Namely, "What's the big question?" No, the record didn't skip – the big question when writing your white paper needs to be in regards to what your message is. What question are you answering?
This is the main point of white papers, and why they're so successful (when done correctly). When readers get through with the last sentence, they should feel like a major problem in their life has been solved. Better yet, it's often a question YOU come up with, one they had no idea they needed answering.
Which is why the big question is such a big question! Make sure what you're answering is pertinent to peoples' lives and a big enough deal that they want to read more.
Dynamic
Another of the white paper's fantastic elements is how dynamic you can make them. A traditional press release is, no matter how well written, visually stale; there are usually no images, or links, or interesting layout styles involved.
White papers, on the other hand, can be as visually stunning or as simple as you want them to be. Throw in images, links to other sites, infographics, heck, even video if you want – it's all there on the table for you to take and run with. As long as you get your point across, you're golden.
Try not to overwhelm the reader, though. A little goes a long way, and you don't want the body of the text to get lost in a sea of unrelated images.
Focused or Broad?
After choosing a specific question you want to answer for your readers, it's now time to decide on your audience. Namely, you want to decide if you want to focus your topic on your core audience or write for the rest of the world.
There's not really a "right" answer to this question, and it's totally up to you and your company. Do you want to bring your core audience more into the company or do you branch out and engage new customers? Both can increase your business in great ways, and white papers can be a terrific means to this end.
However, you should definitely decide before you start the white paper. It can focus your writing and save you many hours of editing and revising later on.
Have you ever written a white paper for your company?
This article is written by Mickie Kennedy, founder of eReleases (http://www.ereleases.com), the online leader in affordable press release distribution. Download your free copy of the Beginner's Guide to Writing Powerful Press Releases here: http://www.ereleases.com/insider/beginnersguide.html