Your clothing store has been looking for a way to get back into the public's eye, and an opportunity seems to drop into your lap one day. One of the big trends on Twitter that day is posting about clothes and "simple fashion." The trend was inspired by a piece on the news that day about how the unemployed are striving to find decent clothes for job interviews.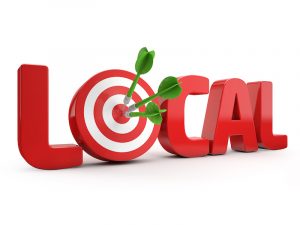 So you sit at your computer attempting to craft some tweets to go along with it – but something stops you every time you go to hit "Tweet." Is this a good idea? Should you even try and incorporate this piece into your social media, or could it backfire?
There are two sides to the coin, and it's worth taking a closer look.
It Could Go Very Wrong 
Strangely enough, the scenario above isn't entirely far-fetched. When the Aurora shooting happened in 2012, an online clothing store named Celeb Boutique tweeted out "#Aurora is trending, clearly about our Kim K inspired #Aurora dress ;)." Naturally they received a giant backlash and were forced to quickly apologize.
But that was a social media manager who clearly was not interested in checking out what the origin of the hashtag was. What if you're careful to do all the homework first? While your chances do go down if you're more careful, the opportunity is still there to accidentally upset someone.
For example, in the example up top, people could see your PR efforts off a story on the homeless population as a little crass. Even if your intentions are ok and you're actively contributing to the conversation it might come off as a cheap ploy.
Honestly, if the subject material is controversial or sensitive, it may just be a good idea to stay away. Guaranteed there will be some people who will see any efforts on your part as a cheap grab for attention.
Risking It 
If you do decide to go for it or the story is innocent enough that you feel like it's ok to jump in with both feet, it's still best to keep an eye on the "pulse" of the story. Sometimes stories take a turn for the worse and you don't want to risk getting caught with your pants down…or your tweets scheduled.
For instance, you could read a story about adorable puppies helping out elderly residents in a nursing home. It gains nationwide attention somehow and your adorable line of puppy-themed clothes could do well on social media. So you go about scheduling posts well down the line.
Unfortunately, that story makes a turn for the worst as the puppies were getting the elderly residents sick. You didn't keep up with the story, so you don't know that your scheduled post "Our puppy themed clothes will make you feel great, just like the #nursinghomepuppy fans!" is incredibly ill-timed.
In short, be careful, even if you're convinced it's a sure thing you won't cheese anyone off. Monitor the situation as much as possible so that if things change you can adjust accordingly.
Have you tried to incorporate national news into your social media posts in the past?
This article is written by Mickie Kennedy, founder of eReleases (http://www.ereleases.com), the online leader in affordable press release distribution. Grab three free ebooks, including the Big Press Release Book and Twitter Tactics, here: http://www.ereleases.com/offer/freebooks.html