As you continue to expand, you will eventually have to pick up a few eager recruits to help you grow and take over the workload. But in the hiring process your mileage may vary – you could get the next big public relations star or a complete noob who's barely written a press release before.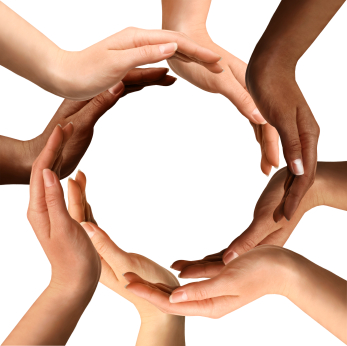 Either way, you need a training technique that not only teaches new hires the ways of public relations but also can acclimate them to how your business does things. It's not just a matter of handing them a book and telling them to go to town. Each company has their own methods and campaigns and unique ways of doing things, and if someone isn't properly trained they may unravel all that PR progress you worked so many years to build up!
Starting From Scratch
It's kind of strange, but someone who is brand spankin' new to PR might actually work out better than someone who is well versed. Since your company has already established its own voice, mannerisms and campaigns, someone coming in has to learn all of them. If it's someone who was taught to, for instance, organize an email campaign one way, learning a new way may cause problems.
However, if your new hire is largely unfamiliar with public relations, you have the opportunity to train them your way. They will be more likely to adopt your ways as the "proper" way without prior tradition getting in the way.
A completely unknowledgeable person comes with disadvantages, though, so you'll probably go with someone who has prior experience. To recreate that experience with a more experienced worker, make them start from scratch. Let them know everything they've learned is useful but, well, mostly irrelevant.
Where to Start
Your PR campaign has had a long, storied history leading up to this point. It also (presumably) has a point you want it to reach in the near and far future. Telling them all this should be part of you training, as it gives them proper context.
Go over everything with them starting from the very first part of your campaign. What was the very first thing you tried? What were the failures? What did you learn from those failures? Who was involved? Knowing how everything came to be can be crucial to a new hire and lets them understand all the decisions made.
If it all possible, sketch up a "map" of future campaigns and plans. A visual aid may help new employees see where the company is headed and how to get there. At the very least it'll give them a reference point and let them know there is a "grand plan" at works rather than people just randomly posting stuff online and sending press releases to the newspaper.
Do you have a new employee training process in place?
This article is written by Mickie Kennedy, founder of eReleases (http://www.ereleases.com), the online leader in affordable press release distribution. Download a free copy of the PR Checklist – a 24 point list of Press Release Dos and Don'ts here: http://www.ereleases.com/prchecklist.html