We've all browsed a website or brochure and seen glowing testimonials about the company. You might be thinking to yourself, "Hey, I want some of that testimonial love. Where's mine?"  The trick is – you have to ask. Unless you built your client a magic carpet or a bridge of rainbows, chances are he or she could be perfectly thrilled with your work yet never think to offer you a few words of praise.  Here are a few simple ways to collect testimonials from every client: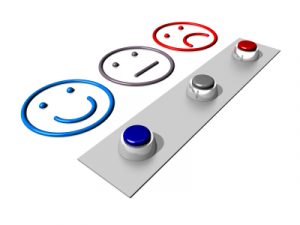 1.     Make Asking for a Testimonial a Natural Part of Your Client Follow Up – What do you do after you complete work for a client? You send the invoice. There's no reason you can't send a testimonial request along with that invoice. That's the perfect time to ask for feedback because the project and your stellar performance is still fresh in the client's mind.
2.     Ask for Feedback – Did I say feedback? Yes, indeed. Perhaps the client loved working with you, but had a problem with one small aspect of the project. If he was impressed overall, he may never think to mention that nagging concern. But if you ask for feedback along with your testimonial, you can learn about a problem you may never have noticed and nip it in the bud before the next client comes along and does see the need to mention your weakness.
3.     Ask Questions – One great way to ask for feedback is to include questions in your testimonial request. Instead of simply asking the client to write up a few words, send them two or three general questions about your performance, such as "Why did you hire Company X?" "How did Company X help you achieve your goal?" and "What could Company X improve?"  These questions are simple, but they motivate the client to think more specifically about your services and to subsequently write up a more detailed testimonial.
4.     Get Permission – You may choose to edit a testimonial to keep it focused or make it fit in with your other testimonials. Or, if you asked your client specific questions, you may want to turn their answers into a paragraph. You may even want to use several compliments that the client has sent you via email, over time.  If that's the case, ask the client for permission before posting their testimonial in an altered form.
Client testimonials are proof that you are what you claim to be. Cultivate them from each happy client, and new clients are sure to follow.
This article is written by Mickie Kennedy, founder of eReleases (http://www.ereleases.com), the online leader in affordable press release distribution. Download your free copy of 7 Cheap PR Tactics for Success in Any Economy here: http://www.ereleases.com/7cheaptactics.html