You've undoubtedly heard the saying, "It's not what you know, it's who you know that matters." And that's mostly true. You simply cannot overstate the importance of networking for marketing and PR purposes. And with the skyrocketing popularity of social networking, it's more important than ever before to build valuable connections with influencers in your niche.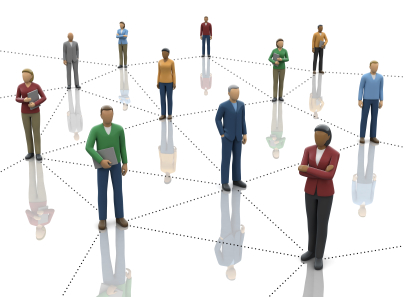 Unfortunately, too many companies who get into Twitter or Facebook focus only on the number of connections they have. They measure success by the number of followers they have on Twitter or the amount of "Likes" they get on their Facebook page. But the truth is, those are terrible metrics for measuring success.
Rather than trying to connect with as many people as you possibly can, you should instead focus on the quality of your connections. Connecting with a few key online influencers will yield far better results than connecting with tons of people who don't really know or care who you are or what you do.
But connecting with major influencers can be challenging, After all, everyone else is vying for their attention too. So, what can you do to build relationships with the top influencers in your niche?
Identify top networkers – You probably already have a good idea of who the influencers are in your field, but just in case you don't, here's what you need to do. You want to find social media users in your niche (using a free Twitter directory like Twellow can be helpful here) who are active, have a lot of connections, get their messages spread far (e.g. their Tweets get ReTweeted a lot), and engage with their audience.
Stay back and listen – You can't just rush in there, ask for favors, and expect to get a positive reaction. Take some time to hang back, listen to what the top influencers are talking about, and study their interactions. The better you understand these people, the more effectively you'll be able to reach out to them later.
Join in discussions when you have something to add – It's important that you engage in discussions with top influencers whenever you have the chance to do so, but never jump into a conversation unless you truly have something of value to say. In other words, don't try to talk about subjects that you're not knowledgeable in, and don't just repeat what everyone else is saying.
Connect in different ways – Don't limit your conversations to Twitter. Connect with influencers on their blogs, LinkedIn, Facebook, forums, and even through email if they post their address publicly. This will help to fortify your relationships with your targets.
How do you go about connecting with top online influencers?
This article is written by Mickie Kennedy, founder of eReleases (http://www.ereleases.com), the online leader in affordable press release distribution. Grab three ebooks, including My Facebook Formula, a free report on Facebook and why you should be using the largest social network for your business, here: http://www.ereleases.com/insider/freebooks.html