Every brand can teach you something about running a Facebook page, be it positive or negative. Occasionally you run across a brand page that can really demonstrate what works… and what sends customers screaming.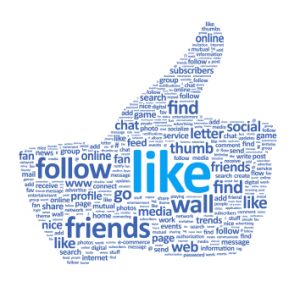 Let's check out a few and see what we can learn.
This offshoot from the main Samsung Mobile page was languishing in the middle of the road for a long time. Instead of developing their own identity, they were content to just "let it be" and hope that most traffic would go through the social media accounts.
However, things changed recently. Within the last year they stepped things up considerably, interacting with customers more, posting more updates, and just generally being more "open." This caused more conversations with customers, which they were ready for.
Two main things to learn here: it's never too late to turn things around for your Facebook page, and you should always be willing to try new things! A little ingenuity can go a long way, which Samsung Mobile USA proved handily.
Kit Kat was faced with a unique problem recently. Android announced their new mobile OS was "Kit Kat," following the trend of naming operating systems after delicious treats. Was the whole thing planned or was it a controversial move to name it after another brand? In either case, Kit Kat could have either just ignored it or embraced it.
Of course they went with the latter. They introduced wrappers with Android codes on them and the Facebook page followed suit. While it's not the main focus of their campaign, it's what everyone is talking about.
The main lesson here is never look a gift horse in the mouth! When a big opportunity presents itself you should take advantage. You never  know .0what could be the next big thing for your brand.
When thinking about Taco Bell's social media, we mainly think of their Twitter account. And that's actually been kind of an issue with the rest of their campaign. While it's still toiling away as it always has, the Facebook page has still become a little stagnant.
With the use of hashtags and creative use of 140 characters, their Twitter page has been able to do some amazing things. On the other hand, the Facebook page mainly posts pictures of their food with a creative caption. Again, it still brings in lots of comments and shares, but it's seen diminishing returns over time.
Make sure your own campaign isn't focusing too much on one platform over another. Also, just because one idea works for one platform, it doesn't mean it will translate to all the others. You have to be careful to vary it up according to what's working.
Ok, so it's a little tough to market toilet paper, I get it. People still get giggly or grossed out when you even mention going to the bathroom. But I still feel like Cottonelle should have thought about their campaign a little longer.
Now that hashtags are on Facebook, some brands have used it more effectively than others. Cottonelle's latest is #LetsTalkBums which is part of their "let's be open about wiping our rear ends" campaign. The trouble is, they try to connect it to everything, like a post about New York Fashion Week and Grandparents Day. It's a bit of a stretch, really, although they do get decent feedback occasionally.
The lesson: make sure you take time to fine tune your message. While Cottonelle does have a good idea on their hands, the particulars get a little silly. Also, a touchy subject matter must be handled as delicately as single-ply t.p.
How well does your favorite brand do on Facebook?
This article is written by Mickie Kennedy, founder of eReleases (http://www.ereleases.com), the online leader in affordable press release distribution. Grab three ebooks, including My Facebook Formula, a free report on Facebook and why you should be using the largest social network for your business, here: http://www.ereleases.com/offer/freebooks.html