A few times a year, someone steps out of the darkness and into the limelight, creating a success story that brings everyone together in the best way. They may not be heroes in the purest sense, but these five show that taking the high road can yield the best results.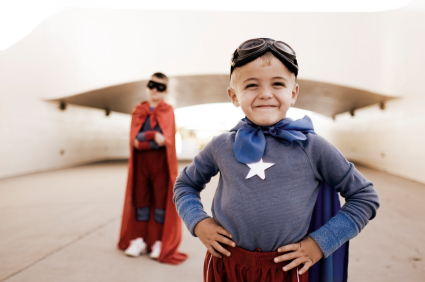 1. Dude, You Have No Koran
While the world's eyes were on the pastor in Florida who was threatening to burn a Koran on the anniversary of 9/11, a tiny success story for rationality occurred in Amarillo, Texas. Gathered in a public park, a group of Christian activists were all set to barbecue the holy Muslim book, when protestors gathered around asking them to reconsider.
Despite the protests, the group was going to go through with it anyway. That is until a skateboarder, fuzzy faced Jacob Isam, rolled in and grabbed the already gasoline doused book before it could be set alight. He told reporters he had informed the leader of the group, "Dude, you have no Koran!" which immediately become an Internet meme. It was a bright, humorous spot during a time where everyone was worried the provocation could mean real problems. The best part? It spawned an autotune remix.
2. Chilean Miners
Not often do we hear of trapped miners coming out of a bad situation safe and sound, but that was the case this year when 33 men were stuck in a cave in Chile for 69 days. All eyes were on the South American country, waiting to hear any news – and then it came, they were all safe.
Despite being trapped 3 miles from the mine entrance, the group was mostly in high spirits throughout the ordeal. When they were finally rescued, they traveled abroad, representing their beloved country and becoming instant stars.
3. Sandra Bullock
When news of her husband Jesse James' affair leaked out and the media was going crazy for news, actress Sandra Bullock remained on radio silence, refusing to clear things up and, more importantly, not slinging mud. Even when people were giving her grief for a seemingly random adoption of a New Orleans baby (it came out later the process had begun years earlier), there was still no word.
Her big return was at the MTV Movie Awards, where she hoped for a "return to normal" and made jokes about clearing the air about some things (including her cellulite). For her classy reaction to a heartbreaking scandal, audiences everywhere forgave her for "All About Steve."
4. Simon Cowell is Nice?
Seemingly grumpy Brit, Simon Cowell, revealed that he has a soft side after all. Little 5-year-old Bethany Fenton's final wish before she succumbed to a brain tumor was to sing "Twinkle Twinkle Little Star" for the music mogul. During a visit to the Britain's Got Talent studios in London, little Fenton achieved her dream just two days before passing away.
It was a big-hearted outreach from a man who isn't normally prone to random kindness. Stories of curmudgeons turning over a new leaf, no matter how temporary, always warm people's hearts, and this one was no different.
5. The "It Gets Better" Project
Being a teen is rough, but being a gay teen and getting teased by classmates caused several young men and women to take their own lives. Seeking to stop a disturbing trend, columnist and author Dan Savage created a simple YouTube video where he and his life partner told teens that, yes, things will get better, no matter how tough they seem right now. Then he encouraged other gay people who had lived through their teen years to do the same.
That simple video meme has erupted across the Internet with videos from the London Gay Chorus, animation studio Pixar, and even Justin Bieber. It has helped troubled gay teens to not just focus on the problems of today in the artificial high school environment, but to focus on the love and acceptance that awaits them in the real world of the future.
Who is your top PR hero of 2010?
This article is written by Mickie Kennedy, founder of eReleases (http://www.ereleases.com), the online leader in affordable press release distribution. Download your free copy of 7 Cheap PR Tactics for Success in Any Economy here: http://www.ereleases.com/7cheaptactics.html