If you're like many PR pros, you're still trying to figure out how to incorporate LinkedIn into your daily strategy. The fact is many of us use the site for professional reasons, like finding new employees, but hardly ever think of it for public relations campaigns.
There's a lot of untapped potential, though, and you would be wise to hop over to LinkedIn and give it another shot. Here's a list of a few things you should do every day on the site to boost your presence and help your PR efforts as a whole.
Check the Mobile Feed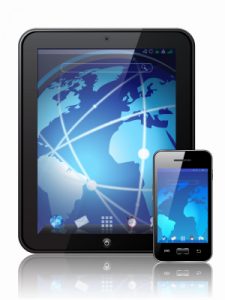 Don't feel like you have a lot of time to sit around and check the site all day? While you're waiting or the bus or getting the coffee going, pull up the LinkedIn mobile site and poke around. Check what people are talking about and what links are being shared. This can give you a quick heads-up what's going around in your industry or at least some ideas to ponder the rest of the day.
Ask a Question 
LinkedIn users are typically bright and willing to talk about what interests them, especially if it's in their industry. So if you have a question, ask away. Better yet, ask it in a group you belong to rather than just in an update.
If you're not a member of a group, this should be your first task. No matter the industry you work in there's bound to be a group or five hundred you can join. Ask your question there to get some solid debate going. Make sure to check every day for updates on the conversation as well.
Check Out People Who Looked at Your Profile
The more you use LinkedIn the more people look at your profile. The site keeps a list of everyone who checks you out and even breaks down stats on where they live and other identifying characteristics.
This can be very helpful for you in figuring out who could potentially become your next customer or contact. Take careful note of everyone who looks at your profile and scope them out to see how they may assist you somewhere down the line. And of course if they're interesting enough, send them a connection request.
Check Company Info 
When's the last time you updated your company info on LinkedIn? If it's been a while, you more than likely have at least one error sitting there like a sore thumb. The sooner you fix that, the better, as it just makes you look bad.
For example maybe you started out performing 5 services through your business but now only do 4. If someone goes on your profile and see that it says you do "Task X" and call you up for it, it's going to be very embarrassing when you tell them you don't do that anymore.
Any number of things like this can come up out of nowhere to bite you, including outdated contact info or even employees who don't work there anymore. If you don't check every day, at least check in periodically that everything is on the up and up.
Do you use LinkedIn every day?
This article is written by Mickie Kennedy, founder of eReleases (http://www.ereleases.com), the online leader in press release writing and distribution. Download the free whitepaper LinkedIn for Business here: http://www.ereleases.com/free-offer/linkedin-for-business/