Unless you've been living under a rock, you already know that Google has significantly changed the way it ranks websites. In particular, the search engine has shifted the value it places on links. It wasn't all that long ago that the more follow links a site could acquire, the better its rankings would be. This led to people abusing guest blogging, press release distribution, and other tactics in an attempt to drive up their rankings. Well, those days are long gone, so it's time for you to think outside the link.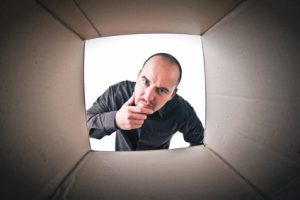 Stop Worshipping the Follow Link
Back in the day, SEOs spent their time chasing down as many follow links from other sites as they could get. Follow links carried authority. They acted as endorsements for the site being linked, and so, Google would assign value to the link and bump up the ranking of the site accordingly.
Of course, it didn't take long for follow links to get gamed to the point of no return, forcing Google to crack back and reconsider their value, leading to such actions as killing the SEO value of guest blogging.
Looking Beyond the Follow Link
We've all been trained to believe that accumulating high quality follow links is still the ticket to the top of the search rankings, but the fact is that's just not entirely true. Do high quality follow links still matter? Sure. But if that's all you're focusing on, you're fighting a losing battle.
Don't ignore nofollow links—We know that nofollow links don't pass PageRank to a site. However, we no longer know if there's something else nofollow links might pass. With news of the latest patent filed by Google, it seems that nofollow links may carry value on some level. At the very least, they can still drive clicks to your website, so you shouldn't discount them.
Brand mentions matter…even if unlinked—The biggest revelation to come from Google's recent patent filing is that brand mentions carry authority and influence search rankings, even if they don't include a link. In other words, if another website mentions your brand and doesn't even link to your site, it's considered an "implied link" and still carries value. The idea is that if others are talking about your brand, you must have influence and authority, and as a result, your site should rank accordingly.
The face of SEO and link building has evolved. It's time to catch up.
This article is written by Mickie Kennedy, founder of eReleases (http://www.ereleases.com), the online leader in affordable press release distribution. Download Five (5) Free PR and Press Release eBooks ($67 Value) here: http://www.ereleases.com/offer/bundle.html