Want to succeed in social media? You already possess everything you could ever want or need to get the results you want. While there isn't one special skeleton "key" to unlock all the power of social media, you do possess all the individual keys already…you just don't know it!
Whether you're trying to improve customer service, engage customers for a campaign, or simply starting a conversation, you can get started today. Let's take a look at what you have in your hands right now.
Free Software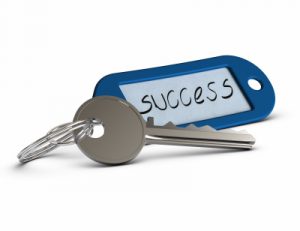 How many aspects of your daily business life are as inexpensive as social media? In just a few minutes you can sign up to some of the most wide spread and powerful services on the planet. You could be talking to someone literally across the world on Twitter in no time flat.
If anyone tries to tell you today's world is the hardest it's ever been for a PR person, you should tell them to think again. At no point in history have you had the ability to reach zillions of customers instantly. This creates so many opportunities for any campaign you want to run it's insane.
You Know Your Product
 This social media key can't be overstated. You know your product back and forth, sideways and diagonally. You know it better than everyone else on the planet. Why is this important? Because you know exactly which customer base would go with your product. You know who will be interested before anyone ever sees it.
This means you have a unique opportunity to set a path for your product and your entire business. Want to start off slow and grow in a specific area of the country? Rather go for a bigger customer base with a more generic version of your product first and slowly go niche? It's all up to you, and because you know your product so well, it's possible.
You Like Your Company
 Nobody wants your company to succeed more than you do. You want a cheerleader for your business? You've got one right where you're sitting. You'll never find anyone who cares more about selling the products you're pushing more.
Naturally, you're excited about the company and the product you're selling. As a result, you know what excites you – in return, you'll be able to spread that excitement to others. When a company is truly passionate about their product, the customers can tell. It works in reverse, too – people can tell when you're phoning it in. Make sure you spread your excitement to your customer base on social media and you'll have no problem succeeding.
What other "keys" of success do you need for social media?
This article is written by Mickie Kennedy, founder of eReleases (http://www.ereleases.com), the online leader in affordable press release distribution. Grab three ebooks, including My Facebook Formula, a free report on Facebook and why you should be using the largest social network for your business, here: http://www.ereleases.com/insider/freebooks.html