How many times have you clicked the "About" page on a website, only to read the few short paragraphs there and then promptly forget them? Most small business descriptions include information like who the founders were, when and where the business started, and perhaps a few sentences about the company's mission and vision. Yawn. The real trick to small business public relations is to tell your business story just like well… a story. Here's how: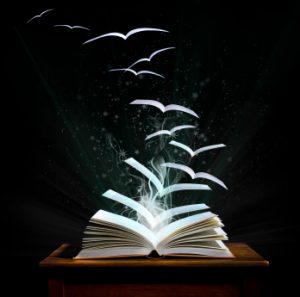 1.   Narrow it Down – You work in your business day to day, so chances are you don't always see the forest for the trees. But take some time to look for that forest. What is the "theme" of your business story? Try to narrow it down to one sentence and then extrapolate from there.
2.   Plot it Out – A paragraph detailing our business history has no plot, but a small business story does. Determine the chronology of your business story before writing it. Did your business start when you got laid off? Or maybe it really started when you opened that first lemonade stand at age six.
3.   Use Tried and True Storytelling Techniques – Establish a clear beginning middle and end, use details to "show" your story and not "tell" it, and build suspense to keep the reader scrolling down or flipping pages. You want your business story to be an actual narrative, not just a list of dry facts.
4.   Be the Protagonist – The best stories are built on conflict. Identify the challenges you had to overcome (i.e. the antagonists in your business story) and make sure the audience sees how you overcame those challenges.
5.   Be Personable – Remember sitting on grandma's knee listening to a story? You didn't want her to sound like an encyclopedia, so don't fall into the formality trap when telling your business story. Instead, communicate your story as if you were telling it to close friends.
6.   Know Your Audience – But which close friends? This is why it helps to know your target audience. The language, idioms, and examples you use in your business story will likely vary depending on whether you're writing for million dollar home buyers or Kindergarten teachers.
7.   Add Images, Audio and Video – How many times have you read a story and wondered, "Hmm… I wonder what she looks like?" Satisfy your readers' curiosity by adding images, audio, video or any other relevant multimedia to your business story.
Don't throw a list of facts at your target customers. Instead, engage their imaginations with your small business story.
This article is written by Mickie Kennedy, founder of eReleases (http://www.ereleases.com), the online leader in affordable press release distribution. Grab your free 160-page copy of the Big Press Release Book – Press Releases for Every Occasion and Industry here: http://www.ereleases.com/insider/bigbook.html