Still using Google Plus? While the social media service didn't take off like Google thought it would, there is still a strong following clinging to it in hopes it stands the test of time. Many companies have also adopted the site as a great way to connect with their customers and fans.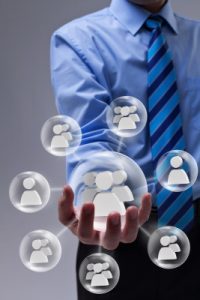 If you're one of these companies, you may want to consider sprucing the place up a bit. It is spring after all, and your Google Plus profile can get a little dusty quickly if you're not too careful. For businesses this can mean you'll be "uncircled" in a hurry, so try these ideas on for size.
New Banner Picture
If you want to give a physical room a brand new look in a hurry, a paint job is sure to do the trick. Trying out a brand new color can open things up in a whole new way or give the whole place a new feeling entirely. As soon as it's done you feel like you're in a brand new place.
The same could be said for your banner picture on your G+ profile. Starting over from scratch can breathe all new life into your entire page, especially since it's the first thing your customers and fans see.
Try to imagine your company in a whole new light and approach it from that perspective. For instance, you may have made your initial banner before your company moved into a new direction. Instead of the staunch, business minded company you were before, now you're more open and fun. The color scheme and design should reflect this so visitors know what to expect.
Tagline 
When people visit your G+ page (or any other social media site), what are they going to remember? Will they recall the amazing link you shared, the witty banter back and forth? Perhaps, but those are all up in the air. A surer bet would be to spend some quality time coming up with a solid tagline.
This could tie in with your banner image, in fact. You can either create the image around the new slogan or vice versa. One example would be to incorporate the word "fresh" into your new banner image full of green, healthy vegetables if you're a grocer.
Figure Out a Strong Theme 
Honestly, more than Facebook or any other social media site "theme" is strong on G+. If you don't have an idea of what to post and just fly by the seat of your pants, your profile is going to fill up and look a little silly quickly. Many companies make this mistake and you can look through some debacles right this minute.
Do you want to share information? Talk to people? What about? What's the main message you want to get across? Some of this can get lost in translation if you just post stuff left and right with no theme. It doesn't necessarily have to be all links or conversation starter – but if you're a hair salon that posts about make-up and fashion on top of hair tips, are your fans really getting the idea across what you're about? Take some time to look over your G+ profile as a whole and make sure your fans are getting the message you intend for them.
How many times a week do you update your G+ profile?
This article is written by Mickie Kennedy, founder of eReleases (http://www.ereleases.com), the online leader in affordable press release distribution. Download your free copy of 8 Shocking Secrets Press Release Distribution Firms Don't Want You to Know here: http://www.ereleases.com/offer/8shockingsecrets.html