In case you haven't noticed, we're smack dab in the middle of a social media craze. Companies are starting up their own blogs, and employees are connecting with customers through Twitter. And while you already know that an active social media presence has numerous benefits, you might have overlooked the potential dangers that come with putting your company front and center in the social media universe.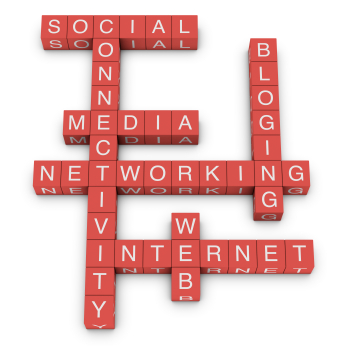 See, the entire concept of social media is based on being, well, social. In turn, this necessitates an openness and candidness when on Twitter and other social networks. After all, no one wants to connect with a stiff, nameless corporation that does nothing but blast out advertisements over and over again.
The danger is that there's a very thin line between being open and personable and being unprofessional to the point that your company's reputation is jeopardized. Consider the recent example of ESPN blogger Bill Simmons. Simmons fired off a critical Tweet directed at a pair of radio station WEEI hosts, calling one of the hosts a "fat guy with no neck." Earlier in the month, he also referred to the WEEI hosts as "deceitful scumbags."
The problem? WEEI and ESPN are partners. Oops! Needless to say, ESPN didn't like one of their employees Tweeting insults to a company partner. As a result, Simmons was suspended from using Twitter for 2 weeks, during which time he presumably brushed up on ESPN's well-known social media policy for employees.
Now, while you might not have to worry about one of your employees calling a partner or a client a scumbag, there are other potentially damaging things that could be said. For example, an employee could accidentally Tweet about a new product that's in development before you're ready to announce it. Or, they could jeopardize an important deal by Tweeting about it before it's finalized. Or, they could just bring your company's image down by Tweeting inappropriate remarks that are offensive or profane.
The truth is that most social media disasters aren't the result of an intentional effort from a disgruntled employee to bring your company down. On the contrary, they're accidents that typically stem from ignorance of social media best practices. The good news is most of these mistakes can be avoided if you create a social media policy and make sure all employees are educated on it.
See, creating a social media policy for your company isn't about censoring your employees. It's not about micromanaging their every keystroke on social media sites. It's simply about educating your employees on how they should use social media when representing your company. It's about helping them understand the implications (legal and otherwise) of what they say on these sites. It's about showing them common mistakes to avoid so they don't embarrass themselves or your company.
What do you think? Should companies have social media policies in place? Share your thoughts in the replies.
P.S. Tomorrow, I'll discuss the guidelines to follow when creating a social media policy for your company.
This article is written by Mickie Kennedy, founder of eReleases (http://www.ereleases.com), the online leader in affordable press release distribution. To subscribe to PR Fuel, visit: http://www.ereleases.com/prfuel/subscribe/.