When it comes to your small business, you're used to doing things the hard way. Nothing's ever come easy in your independent career, so why would your PR be any different? When it comes down to it, small business public relations can be hit or miss. As a result, it can be a bit of a chore, and not so much of a picnic!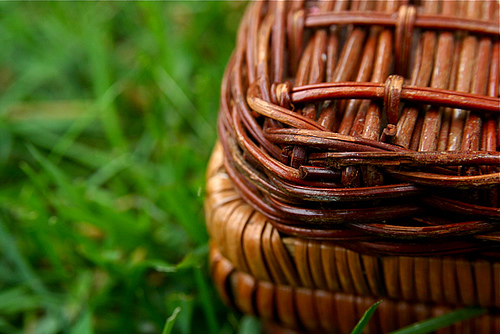 However, there are a few things you can do to make your PR a more fun experience than you're used to. You just need to bring along some picnic essentials!
The Blanket
One of the first things you must remember to pack is the blanket. Without it, you're sitting on a patch of wet grass or mud! The blanket also lets you place the rest of your materials in the area with less fear of ants and other critters.
In regards to your PR, your goals and plans become your blanket. Without them, you're more than a little lost, trying to find solid ground but only getting your bottom muddy! Having a solid plan gives you something to rest the other parts of your PR campaign on. Don't forget to pack it!
Meat & Potatoes
The meat can be anything from fried chicken to honey cured ham, and the potatoes might be fries or potato salad. Whatever you bring, though, it's the main part of your meal – whatever fills you up and makes you take a nap on the soft blanket!
After getting your PR plan outlined to your satisfaction, it's time to work on the meat and potatoes. This is the content that will fill up your customers with everything they need when it comes to your product or service. Give them a nice healthy meal, one they'll remember…they'll more than likely be more inspired to take action than take a nap!
Sweet Tea
A delicious staple of every picnic, delicious sweet tea can refresh and cool you down on the hottest of days. It also lets you know it's time to relax and take a load off – a feeling that everything's going to be ok!
The "sweet tea" of your PR efforts should be your recovery program, or clean-up detail. When things go wrong, your customers and fans want to be reassured your company will do everything in its power to correct things. The best thing to do is give them a glass of sweet tea and let them know everything will be just fine!
Dessert
I vote for banana pudding, but cookies or even fresh fruit works just as well. Dessert is always a nice, sweet, and fun way to end a meal, especially a picnic. Capping off your PR with a little dessert makes your customers feel all warm and fuzzy! This dessert can be extras like coupons or other promotions or even just taking extra steps to make them feel like part of the family.
What is your ideal PR picnic?
This article is written by Mickie Kennedy, founder of eReleases (http://www.ereleases.com), the online leader in affordable press release distribution. Download your free copy of 7 Cheap PR Tactics for Success in Any Economy here: http://www.ereleases.com/7cheaptactics.html