Doesn't this sentence look super important? What about this one? And this one might be the most important of all!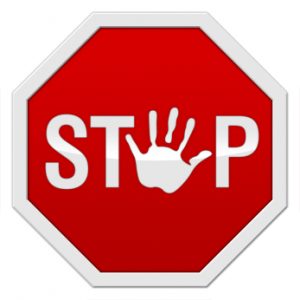 Okay, so that paragraph looks a little ridiculous, but believe it or not, I've seen press releases that look fairly similar. Typographic emphasis can certainly be a powerful tool in certain situations. Used sparingly in a blog post, landing page, or email, emphasis can help you draw attention to important parts of your message. It can make your text easier to scan which is especially important online where people tend to scan text rather than read it word for word.
However, typographic emphasis doesn't have a place in press releases. Here's why:
It looks spammy. A press release isn't a sales message, so when you emphasize certain portions of text, it makes your press release look like an advertisement…like spam.
A good story stands on its own. A well-written press release is tight and to the point. Every word should matter and should contribute to the story. There shouldn't be a need to use emphasis to highlight key portions of text because it all should be important.
When you overuse typographic emphasis, it loses its importance. One of the biggest problems with typographic emphasis is that people tend to go overboard with it. You end up with something that looks like the first paragraph of this post. And when you try to make too many things stand out, nothing stands out.
So, do you agree that typographic emphasis has no place in press releases? Share your thoughts by commenting below!
This article is written by Mickie Kennedy, founder of eReleases (http://www.ereleases.com), the online leader in affordable press release distribution. Download Five (5) Free PR and Press Release eBooks ($67 Value) here: http://www.ereleases.com/offer/bundle.html