No, this isn't a post about HARO. It's a post about what I believe might be the most important element in building relationships with reporters. It's about truly being helpful.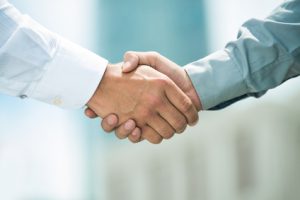 See, too many times as PR people we email reporters we've never even talked to, asking them for something. We have no relationship with the reporter…no credibility…no anything. They don't know us from the man on the moon, but we pitch them and expect them to bend over backwards to give us coverage. It's a greedy approach, and it's no wonder it doesn't work as often as we'd like.
That's why I say it's better to give than it is to receive.
Rather than asking reporters to do something for you, ask them what you can do for them. Spend time getting to know the reporter. Figure out what kind of stories they need, what markets they're pitching to, and where you might be able to help.
Be selfless. If you have a resource or connection that you think might be helpful to a reporter, pass it along to them, even if you won't personally benefit from it. It's not about pitching an event or a particular story. It's about positioning yourself as a helpful resource that the reporter can't live without. Then, when the reporter sees that you're truly interested in helping them, they'll be much more receptive to your pitches and helping you when the time comes.
The truth is that reporters have enough people pitching them out of the blue and asking for favors. What reporters truly need are people who will help them do their job. Be that person, and reap the benefits.
This article is written by Mickie Kennedy, founder of eReleases (http://www.ereleases.com), the online leader in affordable press release distribution. Download How to Get Your Company Covered on Top Blogs here: http://www.ereleases.com/offer/blogs.html