A couple of weeks ago, a story came out about a Wolfgang Puck restaurant in Dallas that turned away WWII vets because they didn't meet the restaurant's business casual dress code. These were men in their 90s who had fought for freedom all across the world before most of us were even born, but the hostess couldn't find her way to bend the rules for the tourists given the special circumstances (the children of the vets had informed the hostess of the men's military service).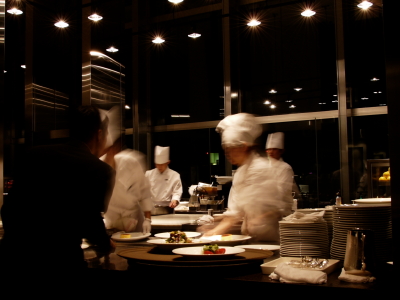 As a result, the story ended up catching the attention of the press, and even Dallas' mayor apologized for poor reception they received. Eventually, the restaurant's management team apologized and said that the hostess made a mistake.
The story has since blown over, but for a few days, the restaurant received a lot of negative attention. And it was all because they weren't willing to bend their rules.
Don't get me wrong. Rules are important. Your company must have them. It ensures that your staff is all on the same page, and it also helps make certain that all customers are treated in the same fair manner. This way, one customer can't say "You let the other customer exchange their purchase after 30 days, why aren't you letting me do the same?"
But it's important to remember that rules should only be general guidelines. They should never be set in stone. Policies should never be more important than customers. Following the rules should never trump keeping a customer happy, especially when it only requires a slight bending of the rule to keep everyone satisfied.
There are 2 key reasons that you need to be willing to bend the rules for your customers:
1. Unhappy customers tell more people about their bad experience than ever before thanks to the Internet.
2. For many businesses, the majority of sales come from repeat customers. Lose a loyal customer, and you stand to lose a lot of money.
Now if you go back to the story at the top, the problem wasn't that restaurant management wasn't willing to accommodate the veterans, it was that the hostess (the employee) wasn't empowered to be able to bend the rules, even slightly. She was a slave to the rules, and she wasn't allowed to make smart, independent decisions.
And guess what? It wasn't her fault. The blame for this lies squarely on the shoulders of the company. The company was the one that created an environment where employees were slaves to the rules. Had the company trained the hostess to know when bending the rules was okay or at the very least trained her to get a manager involved in such a situation, this whole incident could have been avoided.
Have you created an environment where employees are slaves to the rules?
This article is written by Mickie Kennedy, founder of eReleases (http://www.ereleases.com), the online leader in affordable press release distribution. Download your free copy of 7 Cheap PR Tactics for Success in Any Economy here: http://www.ereleases.com/7cheaptactics.html