Poor LinkedIn. Despite having over 160 million professional users it's still only mentioned in passing or when bloggers and journalists are tired of talking about Facebook and Twitter. Let's face it; LinkedIn just isn't as "fun" to talk about so it gets passed up.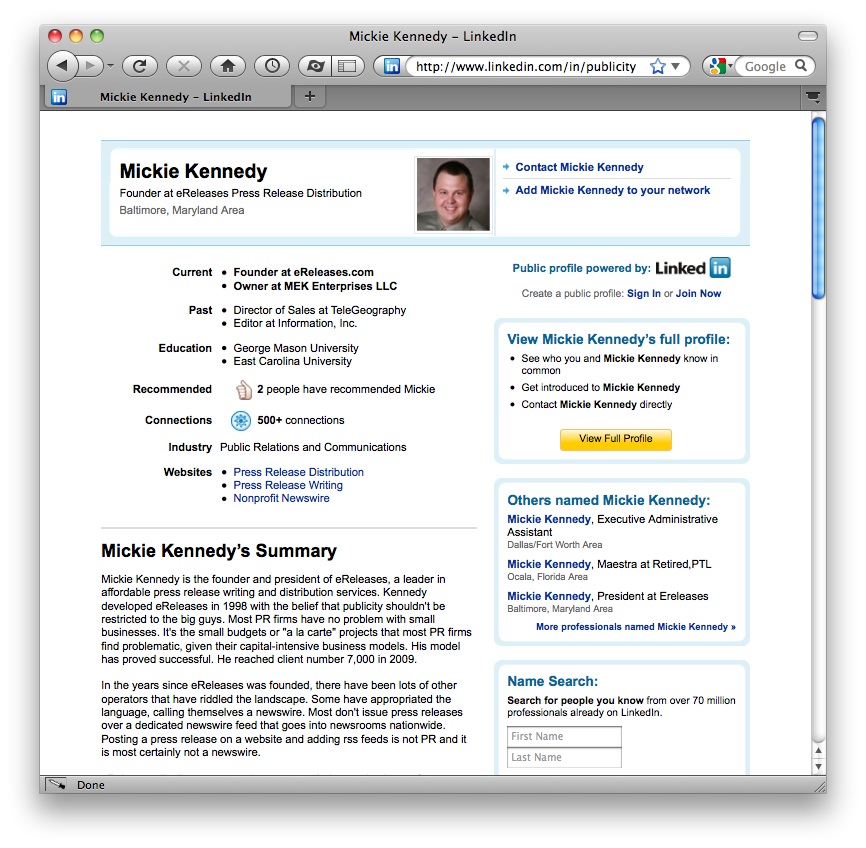 However, social media and PR isn't always about "fun," and there's a lot LinkedIn can offer to a business. In particular for today I want to talk about journalists and reporters on LinkedIn and how you can use their presence to your advantage.
Looking for You
There's a twist in this tale I'm going to go ahead and spoil: journalists are already looking for YOU on LinkedIn. Somewhere out there a reporter needs you for a source for a story. They know you'd be perfect, but they just haven't found you yet.
This has been going on so long there's a dedicated page for how journalists use LinkedIn … on LinkedIn. It makes sense – where else are you going to find such a convenient source for professionals in every field? All they have to do is search their databases and they're done for the day.
What you should be doing is, well, the same thing, but in reverse. Search locally for reporters in your area who are on LinkedIn and link up with them. Find journalists who work in your field or interest you and send them a message.
Since they're scouring LinkedIn for sources, what you should do is offer your services as a source. It doesn't just have to be in the field your business operates, it can be anything you're an expert in. Just because you sell model airplanes doesn't mean you love finance any less.
Sending Leads
Now typically with this type of relationship you would send the journalists you've befriended a copy of your press release in hopes they print it in their magazine or newspaper. If they're on LinkedIn, however, you have all sorts of options available to you. If it's a high profile reporter a simple post of your company's website from them could do wonders for your sales.
Instead of sending them a typed up press release, they could write about a major announcement that you posted on your blog or website. This way you just have to point them to your blog and they do the rest. It's a much simpler process than the rigmarole you go through for an offline newspaper.
The best part about this process is the ability to link up with other journalists. Say Journalist Bob likes your story but has no use for it. He links you up with Journalist Susan and Journalist Horatio who might be interested in what you have to say. Journalist Susan uses your story but Horatio doesn't; however, down the road, something might come up he can use.
Either way you now have several new relationships you can build for later. The more you do this the more chances you have of getting noticed and your business' news getting picked up for a story.
How do you currently use LinkedIn in your business?
This article is written by Mickie Kennedy, founder of eReleases (http://www.ereleases.com), the online leader in press release writing and distribution. Download the free whitepaper LinkedIn for Business here: http://www.ereleases.com/insider/linkedin.html