It's smart to focus on marketing endeavors that have the highest odds for monetary return. And you probably wouldn't think of entering contests as one of the best means of marketing your company, but you may be surprised. By entering reputable contests, you will: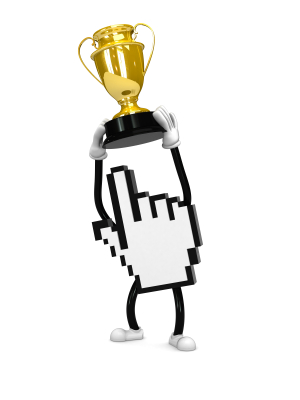 Self-evaluate through the entry process. Worthwhile contests will take quite a bit of preparation on your part. First of all you'll have the detailed applications. Then, in many cases, you're going to have to prepare to stand before a panel of judges. As you go through the preparation process, you'll likely expose any weak spots in your day to day operations.
Get feedback from the outside. Any time you're rated by impartial judges, you stand to gain. There's nothing like getting an outsider's point of view on what is going on in your business. Sure you're constantly being graded by your customers—but there's an inherent bias there. With judges, you get an objective view of how you're running your company.
Pick up free press along the way. Win or lose, many contests are going to provide you with free press. Whether they post about you on their blog or you end up on television, look for new eyes to catch site of what you're doing. This could result in new customers as well as increased media attention.
Win a little (or lots of) cash. And of course there's the whole "win a prize" thing…
Tips for Entering (and Hopefully Winning) Contests
Of course, entering contests would be a complete waste of time if you had no clue what you were doing. If you want to win, you need to keep these tips in mind as you begin participating:
Carefully follow every single step. Often, entry applications can be extremely detailed. And in many cases, missing a single step can disqualify you. Why spend the time applying if you aren't going to do it correctly?
Be concise and precise. Don't get caught up in the fluff. Cut to the chase. And skip the jargon.
Be a big fish in a small pond first. Your best bet is to begin by entering smaller contests. Why? Because smaller contests mean fewer contestants, giving you a better chance of getting noticed.
Don't get too serious. Finally, have fun with your application. Showing a little humor can help you stand out from the pack.
Want to get some good exposure as you fight for big prizes? Start entering business contests!
This article is written by Mickie Kennedy, founder of eReleases (http://www.ereleases.com), the online leader in affordable press release distribution. Download your free copy of 7 Cheap PR Tactics for Success in Any Economy here: http://www.ereleases.com/7cheaptactics.html