You're a smart PR pro – you realize your company could benefit from some offline public relations work rather than just focusing on online campaigns. This can be especially beneficial for businesses that have a large local customer base as it gives you real face to face time.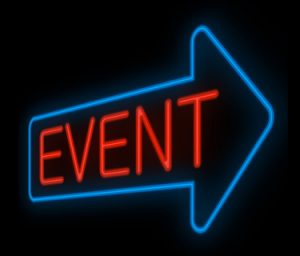 However, a high-ROI PR event involves much more than just setting up a table at a community event and hoping for the best. There's much to be done if you want to get the most out of your time with your customers. Here are some tips to follow before you even step foot outside.
Materials 
This is easily one of the most common mistakes businesses make when attempting an offline campaign or event. When you're online, you have opportunities to collect email addresses, Facebook pages, and other vital info that will help you stay in your customers' minds. You can send them messages and keep in touch with them with minimal effort.
Offline, out in the "real world," it's a little different. While the person you just spoke with about your company might be interested enough to check you out later, there's no real guarantee they'll remember. In fact, there's no guarantee they'll remember talking to you at all after they walk away from your tent!
This is why having collateral is so important. A business card, a shirt, a koozie, a giant pencil – whatever it is, it increases the publics' chance of recalling your company tenfold. Sure, all the other PR reps may have the same stuff, but when they pull your koozie out of the bag, they'll recall they wanted to look you up online. 
Know What They'll Talk About
You can assume everyone will walk up to you at the event with no pre-conceived notions, but that's not necessarily the truth. Unless you literally opened shop that very day, they will likely have some idea of who you are – and even then, they may still have heard your name.
It's best to at least have an idea what future customers will want to talk about when they walk up to you. For example, if you did just open up, you may have replaced an older business. This means people will have questions regarding why you're better than the old company that was in the same building. Or, there could've been a report about your company in the news, which means questions will stem from that.
Of course you want to cover the basics with those who have never heard your name before, but be sure you know what else is out there. You don't want to get blindsided.
Let the Media Know 
Don't forget to include members of the media when letting the public at large know about your event. This could potentially turn a one day event into a weeks-long coverage extravaganza. For more incentive, promise them some extras like a product demonstration at the event.
News coverage can also double the effectiveness of your entire event. When the average event-goer sees a member of the media talking to you, they automatically assume you're the real deal. Even in this day and age, the power of media coverage is felt far and wide, even before it hits the TV and YouTube.
How would you pull off your perfect offline PR event?
This article is written by Mickie Kennedy, founder of eReleases (http://www.ereleases.com), the online leader in affordable press release distribution. Grab three ebooks, including My Facebook Formula, a free report on Facebook and why you should be using the largest social network for your business, here: http://www.ereleases.com/insider/freebooks.html