You want your press release to be worth your time, energy, and money. Otherwise the entire endeavor is just an exercise in failure on some level. It's fine to have a press release do "ok," but in the end one that blows up and brings in a ton of money and fans is way more worth it.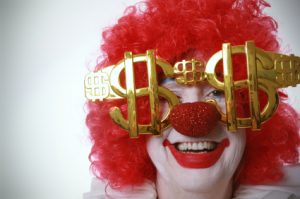 So the trick is to maximize this investment. This way your message gets out to who you want it to and your company grows in the way you want it to. How do you make sure you're getting the most out of your press release and the ensuing coverage it brings?
Make Sure It's the Most Interesting Thing in the World 
It's a pretty safe bet that you've seen the "Most Interesting Man in the World" commercials. Basically it's a guy that has done everything, seen everything, and would be impossible not to actually talk to just because he's so interesting.
Would people to read your press release, both before it's printed and after? Then it needs to be as fascinating as the man in that commercial. You want the subject matter to be so compelling that it becomes impossible for anyone glancing at it to look away.
Why else would you even bother writing the press release? If it's not amazing information, completely hilarious, terribly shocking, or otherwise fascinating, then there's really reason to waste your time. Wait until a more interesting press opportunity comes along.
Readability
Want to make sure someone who starts reading your press release won't stop? Then it's time to edit, re-edit, and re-edit again so it's the most readable piece of writing you've ever seen. Trust me when I say it's always possible to rethink and redo another part of your press release to make it even better.
One area many don't think about is white space. Too much empty space in the press release means you don't have any info – but just the opposite means you have way too much. If someone reading the paper or magazine sees a giant block of text with no eye breaks, they'll likely give it a pass. It's just the way it is.
Edit your press release so there's enough white space that it looks easy to process for the average reader. You don't want to get rid of vital info, but there's always something extra you can get rid of.
Take Advantage of Online 
Even if you're submitting to "The HomeTown Times" they'll most likely have a website. There's an opportunity here to take real advantage of what the web has to offer. Mention to the paper, magazine, or whoever that you have a separate version of the press release that has video, links, images, and other interactive aspects.
This could give you lots of extra views online when viewers know there's a version out there with a "bigger" experience. It can help you round out the reader's knowledge of the subject and let everyone know you really know what you're talking about. It may be a bit more of a time investment, but it could really pay off in the end.
What are some press release subjects that are "good investments"?
This article is written by Mickie Kennedy, founder of eReleases (http://www.ereleases.com), the online leader in affordable press release distribution. Grab your free 160-page copy of the Big Press Release Book – Press Releases for Every Occasion and Industry here: http://www.ereleases.com/offer/bigbook.html